It's all said and done. Tomorrow it's time to pack it all up in the car and drive home.
I can't believe how much I have learned about writing and publishing. I'm amazed at how much I've learned about myself. This has been such an exhausting (but rewarding) experience.
This morning after my solo driving shenanigans I had a lecture on revision by one of the faculty members. It was eye-opening and funny. After that I spent some time sitting by the pool and then some more time strolling downtown. The weather was finally perfect the day before I had to leave. I was happy to walk around and just feel the sun on my bare shoulders.
While I was downtown I picked up some souvenirs for the monkeys, but the stores here trend decidedly toward the tacky and geriatric, so I didn't find a lot to spend money on. I'm thinking that's a good thing.
After lunch I had my final nonfiction workshop. My piece (a real laugh-a-minute thing on funerals) was up today. I was worried that going so late in the week was going to be bad, but it was really just as good as when I had my fiction piece workshopped. (And yes, nitpickers, everyone uses it as a verb. There's not really a better way to describe that action.)
Here's my nonfiction class (I don't know what I thought was so funny.):
Also another group of wonderful people who have made me feel like a real writer.
Everyone had nice things to say about my piece and a lot of helpful suggestions. I left my second workshop feeling very much like I'm right where I am supposed to be. This is a good life path for me and I didn't choose poorly when I decided I was going to do this creative writing thing.
I packed, then had dinner with my good friend Dorothy and we headed over to the closing ceremonies at the hotel, which included karaoke and alcohol and everyone just blowing off a lot of steam. Here we are listening to the program director and my nonfiction prof tell a hilarious story, then watching the start of the karaoke awkwardness.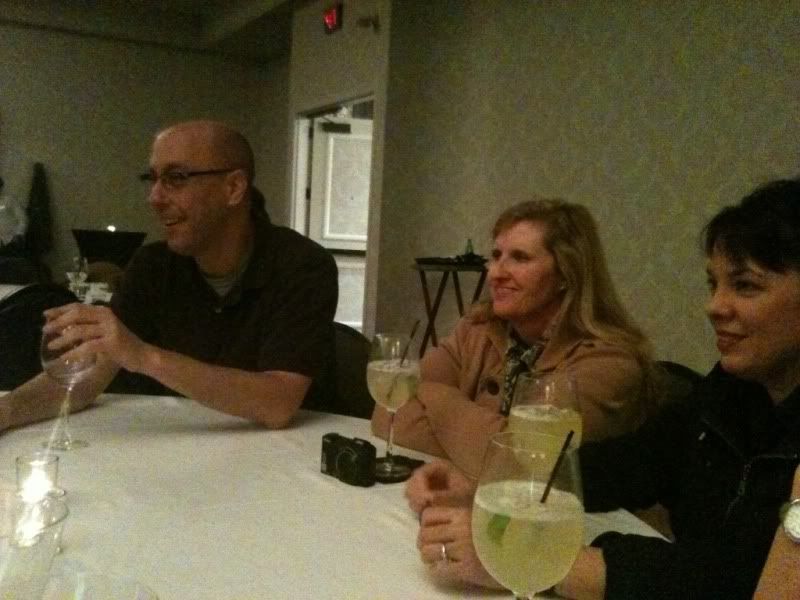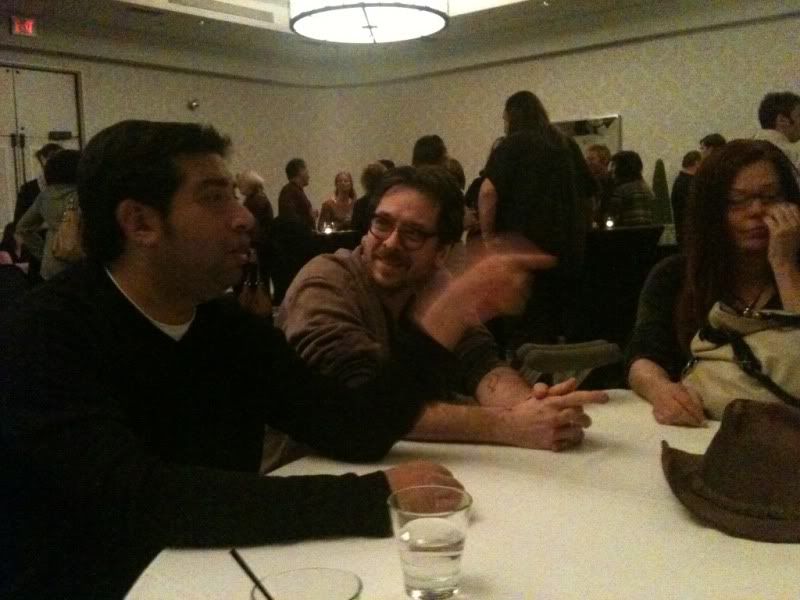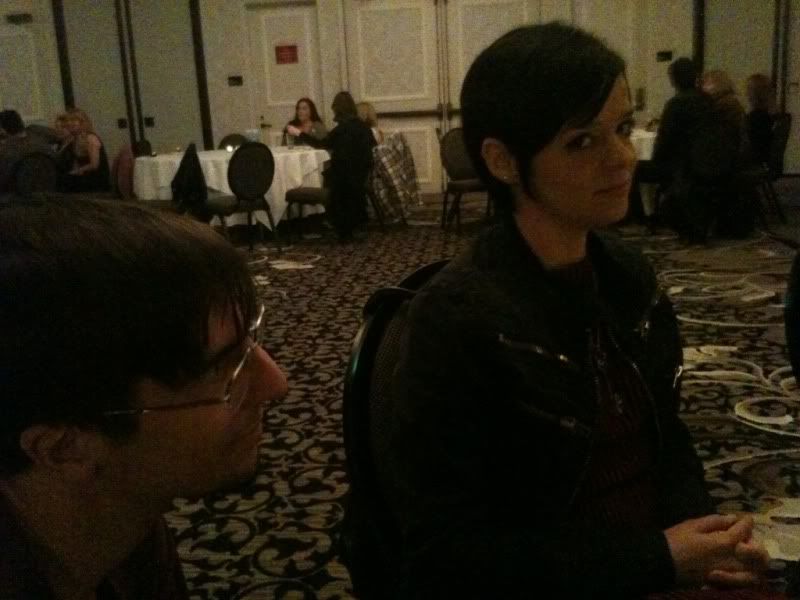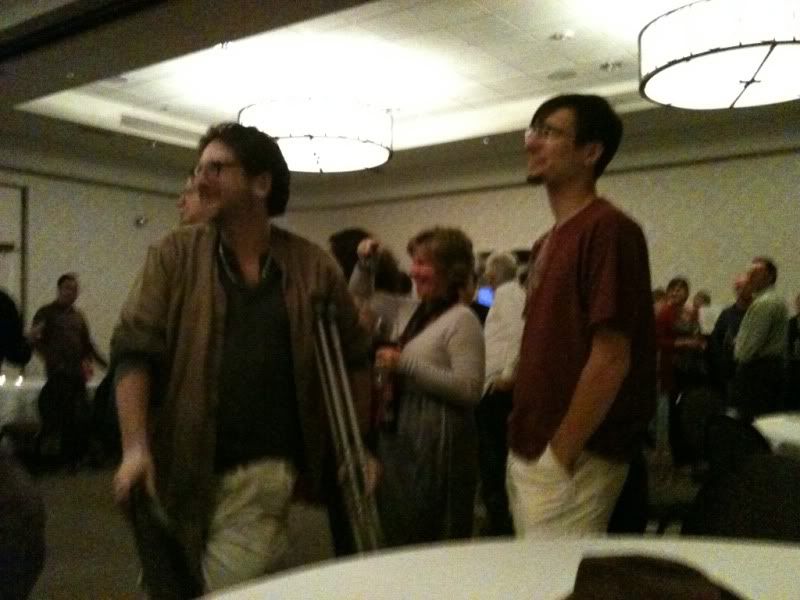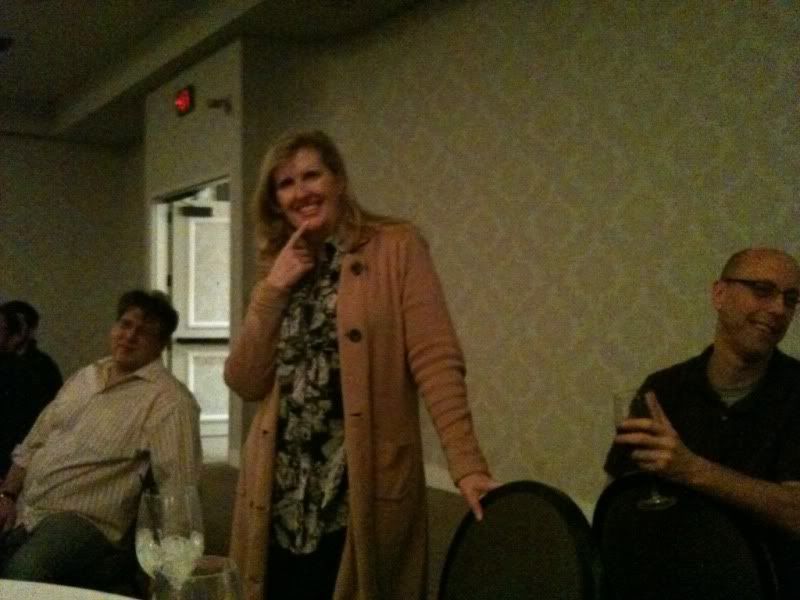 After the party I swung by the lobby to settle my bill so I can cut out at o'-dark-30 tomorrow. I want to try to go through LA while everyone else is sleeping. We'll see when I wake up.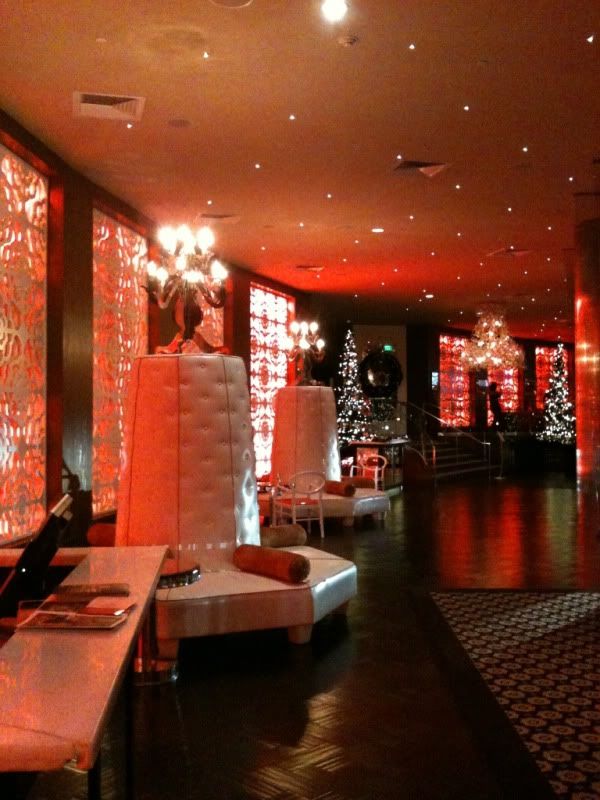 It's been an overwhelmingly full week or so. I've learned so much. My body and brain are tired. I have a long drive ahead of me tomorrow and then I want to hug my husband and kiddos and just crash into my amazing bed.
'Night.