...with Cheese, that is!
Yesterday I made my first trip to the burger joint of legend--
The Squeeze Inn
. Not only has my dad been raving about it for years, it was even featured on Triple D. Surprisingly, I'd never been. A Groupon this week reminded me, and I seized the opportunity yesterday.
I met some favorite former students for lunch and we had a great time. It's nice for me to connect with kids after they've graduated every once in a while. It reminds me that what I do matters--and that these guys keep growing and changing into wonderful adults. It's nice when we have the opportunity to catch up. One of them is leaving soon for school in Hawaii (JEALOUS!) and I wanted to make sure I saw her before she left.
Enter the Squeeze lunch.
I have to say, the Squeeze with Cheese did not disappoint. 1/3 a pound of a burger with a skirt of giant, crispy cheese, onions, pickles, sauce, lettuce. MAN IT WAS GOOD.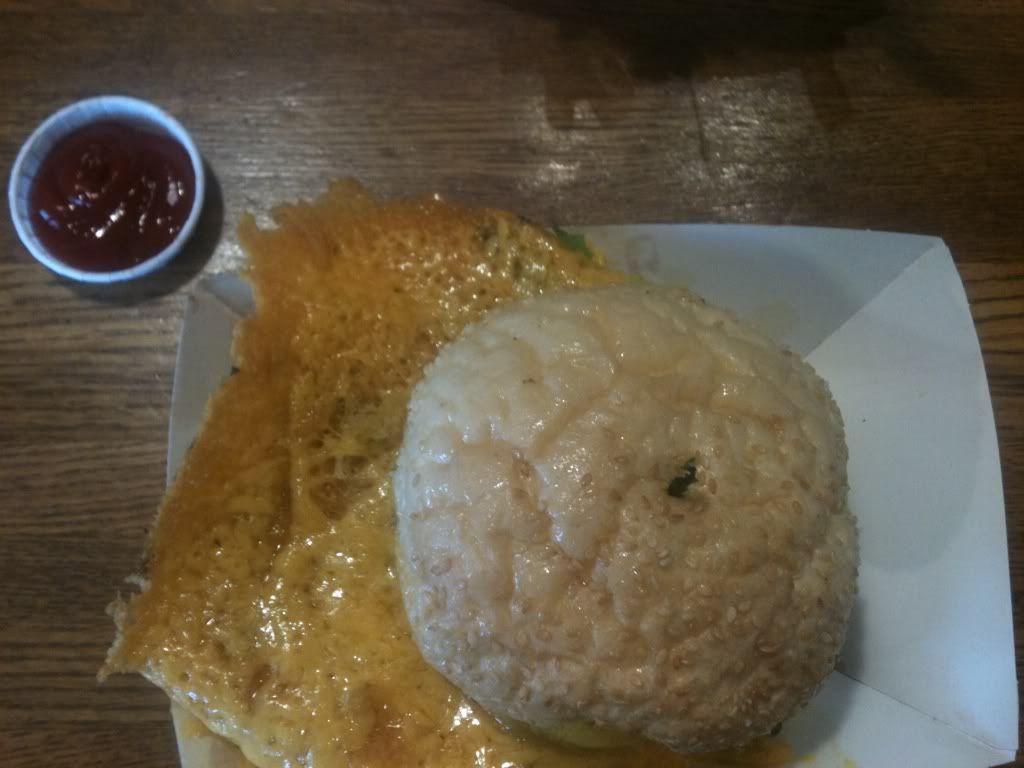 I finished the whole thing.
I had a
Green Monster
for breakfast--you know, to balance out the burger--and then since that went so well I had another one for dinner. I figure a little spinach and blueberry goodness on each end makes up for the cheese "skirt." Maybe. I swear, I was full all day from this thing.
I am a believer! There's a reason this place was standing-room only. It was excellent.
But the burger was not one of the two most interesting things about this little venture:
#1: Cute little couple in front of us in line from Arkansas (they saw it on Diners, Drive-ins and Dives and had to come)--ha!
#2: The fist-fight in the parking lot. (The first adult fight I've ever witnessed.) Stay classy, Sacramento.
On another note...
A big cheese-skirted shout-out to my dad... today's his birthday. How fitting that I do a burger post on your birthday, huh Dad? Hope it's a great day. :)