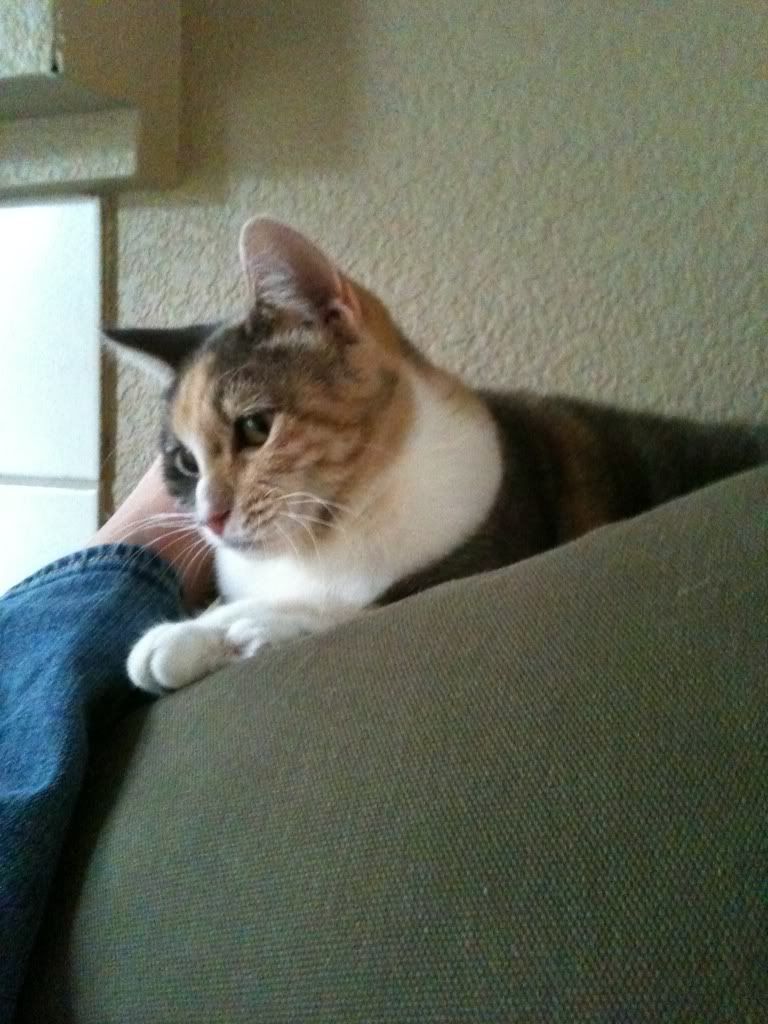 cat feet.
SERIOUSLY LOOK AT THE CUTE IN THIS PICTURE. ALL KINDS OF CUTE.
That's not weird, right? I can't get enough of cat feet. (Truthfully, I can't get enough of dog feet or baby feet either.)
I won't leave my kitten alone. I'm always trying to pet her feet and feel the little pink pads on her paws. Unlike
Marms
, she's not "trained" enough to let me mess with her. She bites me all the time.
I need to do some more training. She must allow this. Twinkle, your feet will be mine. Resistance is futile.
I think I have a problem.
Shh
. Don't tell anybody.