I'm all planted for the summer!
Little sweet peppers
Bell peppers
Green beans
Eggplant
Cucumbers
Zucchini
Yellow squash
Tomatoes, tomatoes, tomatoes
Corn
Basil
Thyme
(my herb pots are just sitting on top in pots just so they get watered. I'll move them out tomorrow.)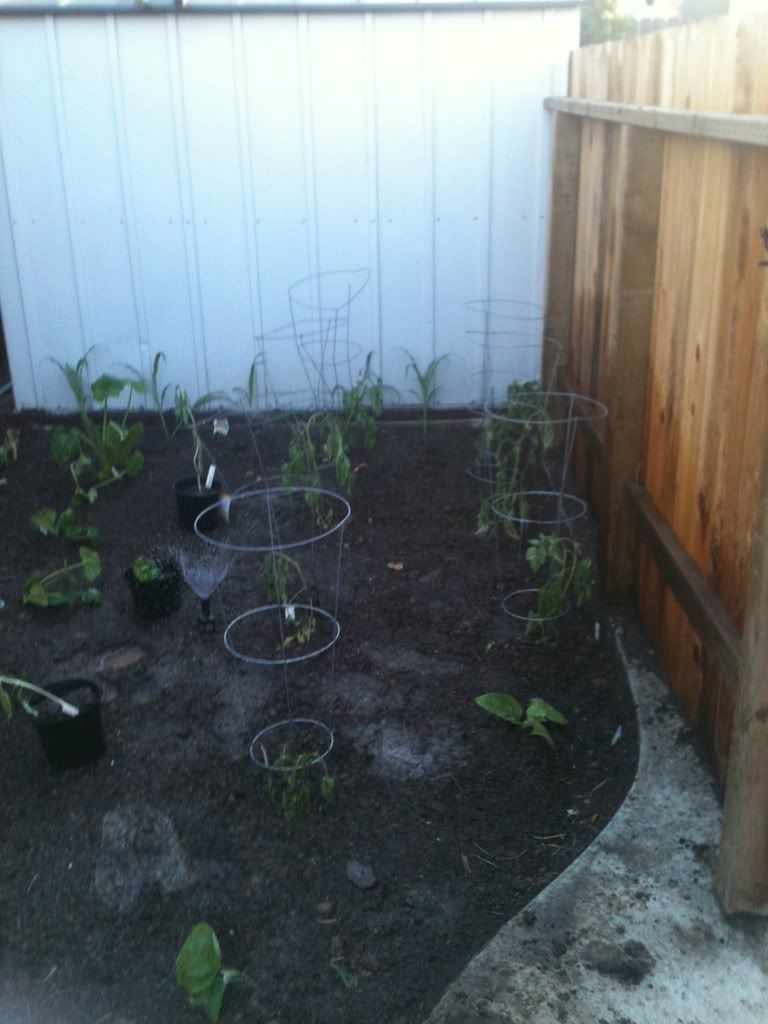 I'm gonna neaten things up a bit this weekend, but my goal was to get everything in the ground tonight so it could get watered. It was all sitting on my porch drying out in pots.
As you can see, this is all behind a fence that E built. It's about 5 feet tall--tall enough to keep a Hurley dog out this time. I got so tired of him eating my plants last year. I can't wait to see what I grow.
Oh man, I'm excited for my little garden. :) It makes me so happy.