I ran errands.
I got fingerprinted so I can be an assistant coach for
Girls on the Run
.
I bought new coffee. Irish cream flavored, my favorite since
forever
.
I opened the back of the house, flooding the playroom with winter sun.
I caved in the marital standoff we've been having about the dishes (because I'm weak and I always cave).
I was frustrated with myself for being weak.
I didn't have any solutions that didn't involve dish-washing.
I found my kitchen countertop, then the sink.
I cooked the most perfect tri tip roast and grilled zucchini.
I let the BBQ smoke waft over me so I could pretend it was summer.
I walked in my bare feet even though the February cement stung their soles.
I flipped through baby pictures with E.
I wondered if a backup hard drive is enough assurance.
I stuffed myself with Oreos and Kettle chips after dinner.
I steeped in a hot bath.
I caught Hurley on my bed for the umpteenth time this week.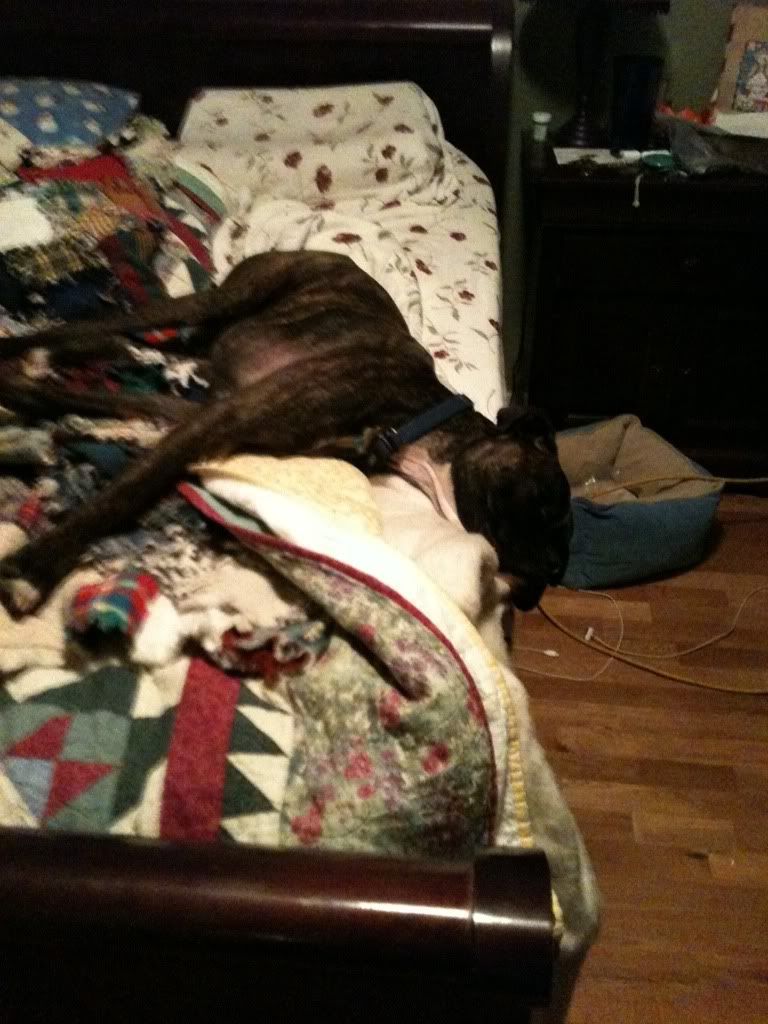 I watched four episodes of
Dr. Quinn
. No, five.
I got in bed at 7:26 with no plans to get back out.
I got back out because I remembered I still had to do my physical therapy.
I was thankful E had something to do because I had no choice but to laze it up. No need to be fabulous or entertaining when he has other company.
I fell asleep, letting my mind wander around through my weekend plans.
At least, I plan to.