1. I named
my Garmin
Neelix
. If that doesn't make me the world's biggest nerd, I don't know what does.
2. My first run/walk with Neelix was great. I love being able to customize an interval workout.
3. I got one of these today: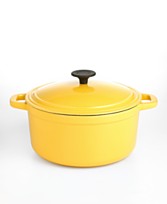 4. I am kind of excited about it. I can make my
fancy bread
in it. I'm gonna try some new things this week, too.
5. Instead of the super bowl, I saw The King's Speech. Everybody's a winner.
6. I spent all night playing on Garmin Connect once I realized that the software updates online, too. Then I customized my data screens, ifyouknowwhatI'msayin'.
7. Awesomesauce.
8. I'm glad HBO and Showtime are still running Big Love and Californication tonight. I heart Sunday night TV.
9. Hurley Dog looks like an old man when he falls asleep in his rocking chair.
Lemon, out.