But don't collaborate and listen.
How does one collaborate while listening, anyway? Vanilla Ice, I'd like a word with you.
Observations from my desk, February 15th:
1. I'll be glad when ratty, greasy hair extensions go out of style for high school girls. Not a fan. Homecoming was a few weeks ago, so everybody is sporting fake nails, fake tans, and poorly maintained manes. Yucky. It's like I have a class full of baby Lohans. Allegedly.
2. The noise of an electronic pencil sharpener undermines the very peace in my soul. It is not unlike its cousin, fan noise.
3. I wish my home life was as organized as my school life.
4. Don't get me started on how ludicrous the process is for requesting transcripts from San Francisco State University. Don't EEEEVEN get me started.
5. My love for Post-its knows no bounds.
6. The weather decided to stop being all
May
and return to
February.
Blarf.
7. "All glory comes from daring to begin." (Okay, I borrowed that one from Shakespeare.)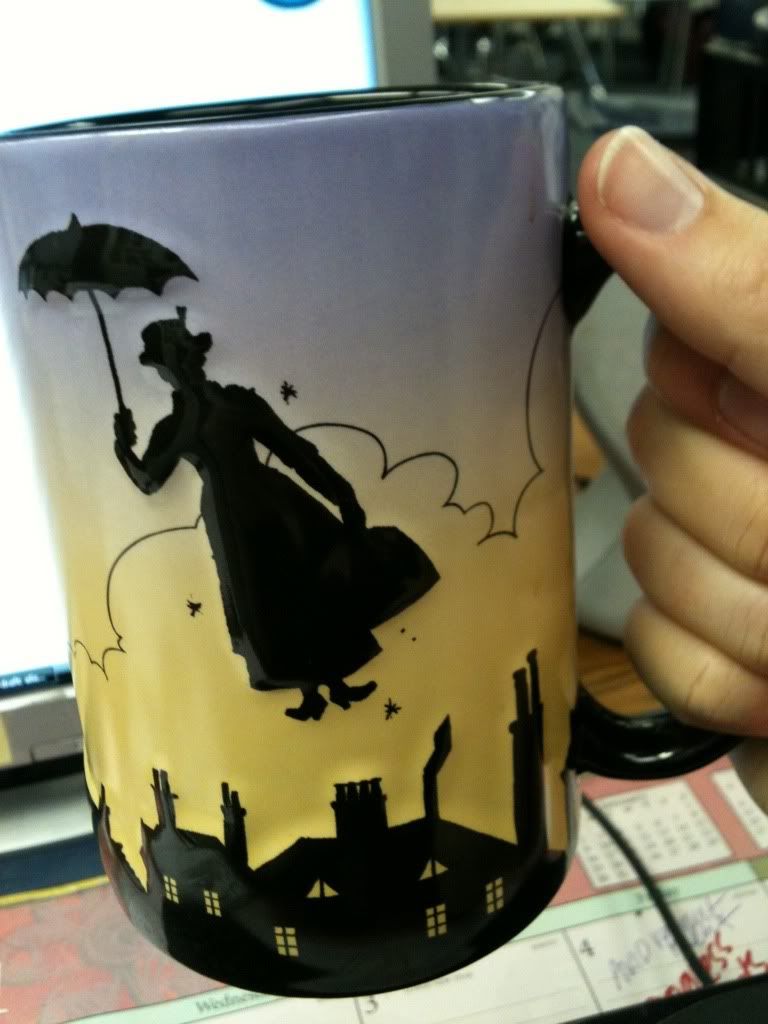 The coffee in question is in fact, in question.
8. My chocolate hazelnut coffee smells like coconut. Figure that one out.
9. Even though I took several days off from blogging last week, I did not finish my writing sample. I wrote nine more pages, so I am feeling better about myself than Spongebob with a new spatula, but I didn't finish. Hopefully tonight? FINGERS CROSSED, INTERNET.
10. My eight year old daughter has been on the treadmill more often than I have this week. I better get on it.