This weekend was filled with adventures. I am immersed in the holiday spirit, and I'm loving it.
Friday I went with a group of E's aunties to dinner a holiday home tour in Sacramento. E met us there to pick up the monkeys so he could take them Christmas shopping. Dinner was lovely and it was great to see everyone. The houses were a bit disappointing this year--not bad, but it seemed like the budget for the decorators was cut from previous years. I've seen better decorations at my own family members' houses! Still, we had a great dinner, a crisp walk and fun peeking inside the fancy-pants houses in that area.
Fun fact: the square wreath seems to be a decorator choice this year. Good thing I've been sporting one on our front door since 2003, when I got it on clearance at Joann's. Ahead of the curve, that's what I am.
The monkeys made jingle bell necklaces for everyone on Friday.

Saturday we had a wonderful family day, just the four of us. We stopped over at K's to fix her lights (we put them up last weekend but they haven't been working yet). We had lunch, I had a FATTY nap, and then we had a movie night at the drive-ins in the rain... just us and about four other cars. :)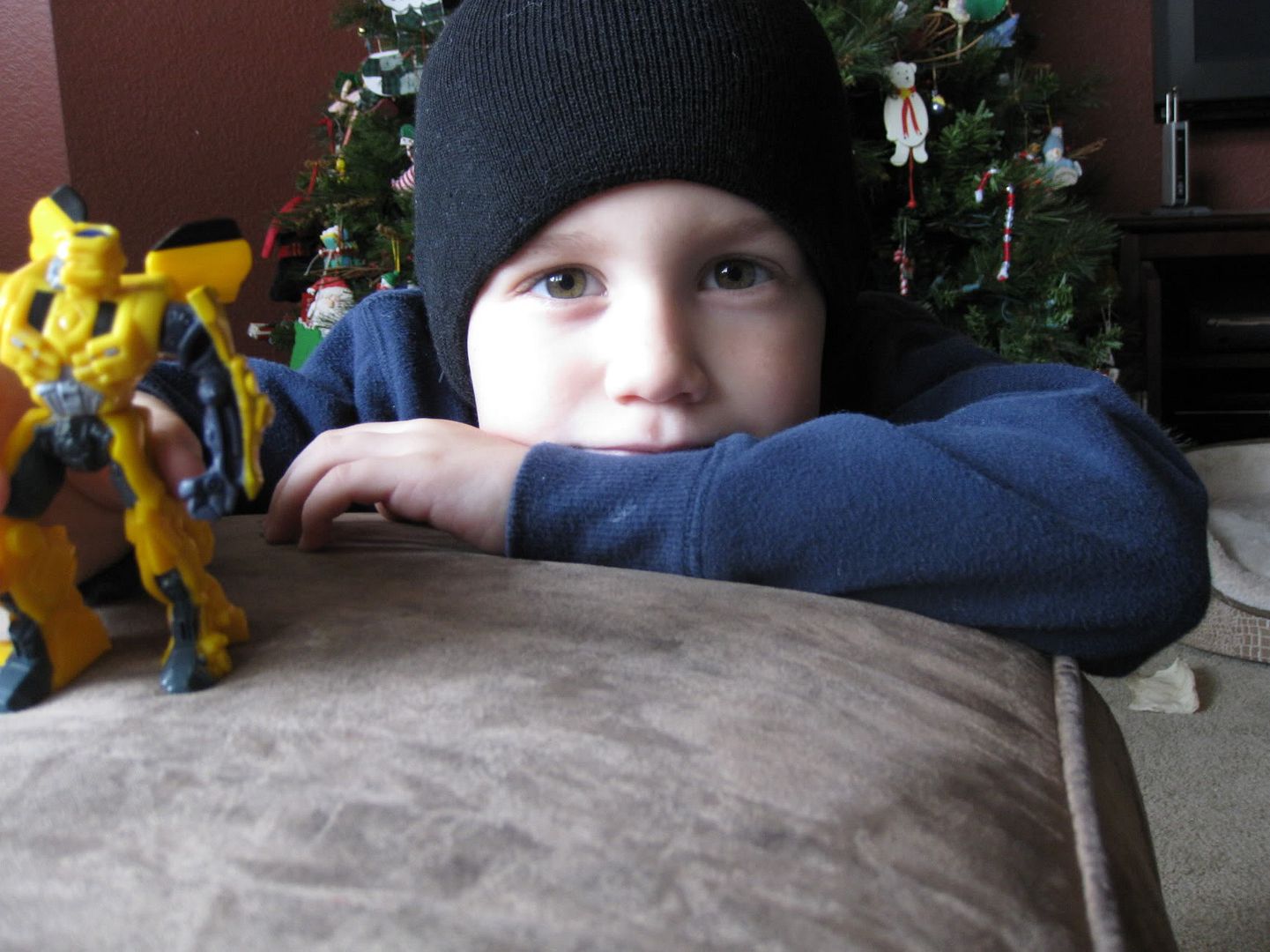 We stopped at the grocery store and bought some goodies for dessert. Henry had to play with a display that looked like a giant Wii remote.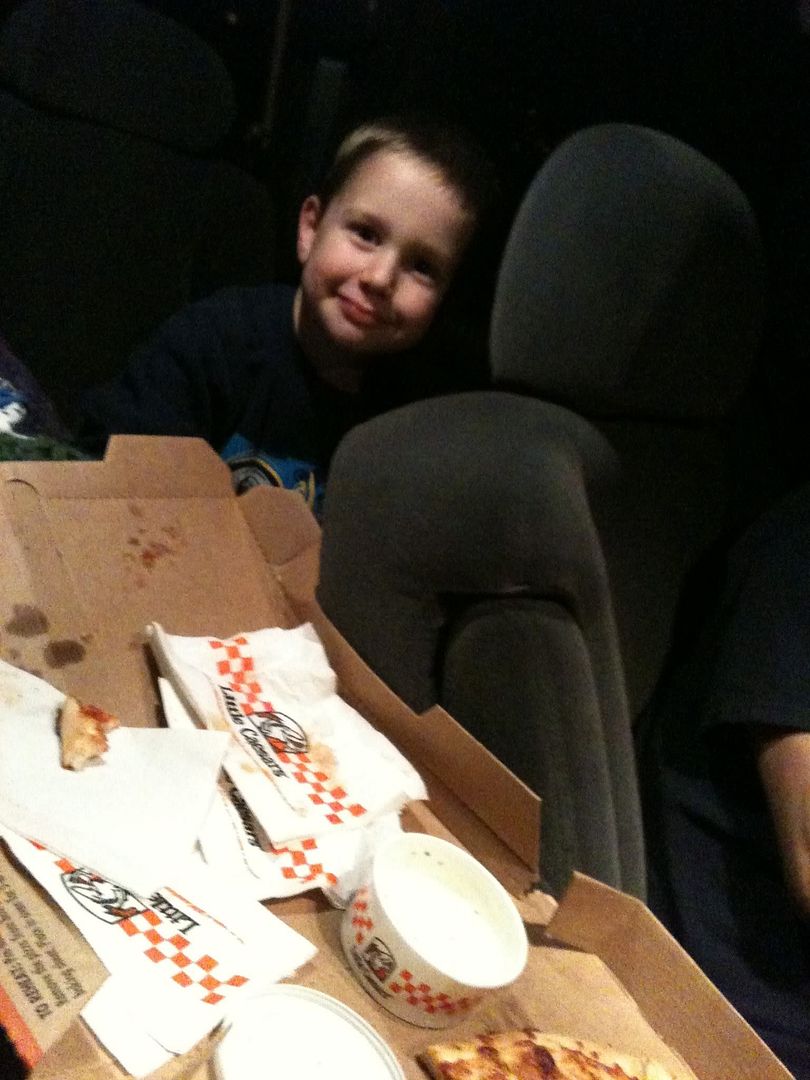 And we had a pizza picnic in the truck! It was so much fun. We took the monkeys to see
Tangled
-- which was WONDERFUL and we all loved it -- and then E and I stayed and watched
Harry Potter
.
A good time was had by all. I think family-pizza-truck-drive-in-movie night might become a new family tradition. :)