This past weekend I got to be away at our
family cabin
(more
here
) one last time before winter. The October air was chilly, but it was beautiful to see the touches of yellow and orange that dotted the green hills. We kept a fire going the entire weekend and laughed away the frustrations of the last few weeks. Unfortunately Saturday was drizzly and wet, but when we got there Friday we were able to sit out on the deck for a long time and listen to the river rushing by.
I was a little sad to knowing that I can't really go back up until the thaw of spring. The rocks were a little cold to sit on, but I was able to spend a little time down at the water taking in the changes since we visited a month ago. It's amazing how much higher the river is already. I left reluctantly at the end of the weekend, knowing it will be a while before I go back. (I could go for the day in the snow, but there's no long-term vacationing until it's warm.) I think I've newly rediscovered the cabin this year since it's in relatively good condition--what a difference a new water heater and toilet can make--and I wished I could have stayed longer.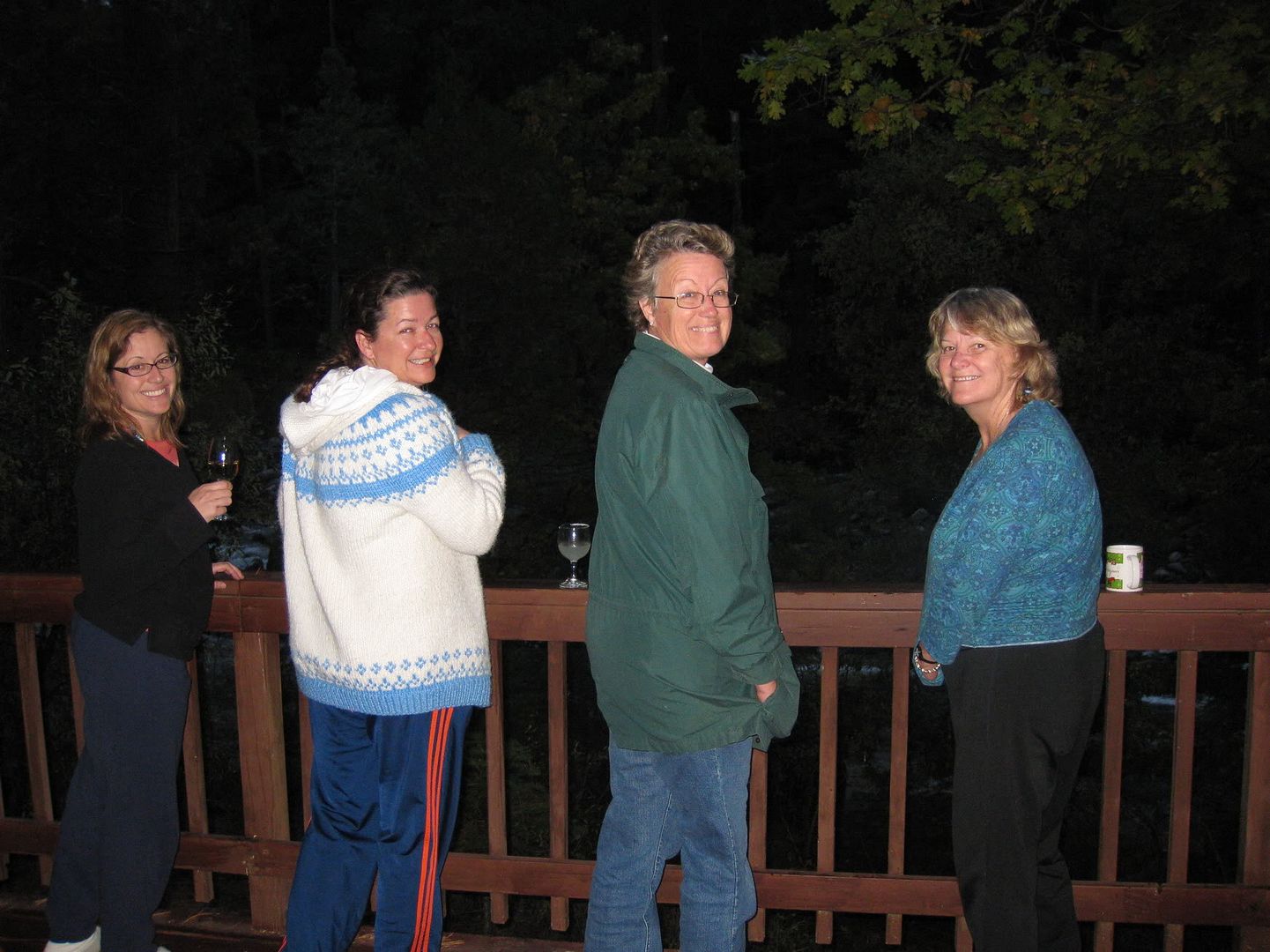 Some of my ladies :)
I got to share this special place with my friends this weekend; as I wrote about before, I'm always a little nervous to take people there because it's kind of a shack. But the location didn't disappoint--it was beautiful and isolated as ever. I was happy they loved it there, and I was glad to share it with them. We cooked for each other and made drinks for each other and ate all kinds of guilty pleasures. It was a heavenly and cozy weekend.
I feel so connected to that place no matter who goes with me. It's the river that calls to me. It's so comfortable, so familiar and relaxed like the footprint of an old pair of Birkenstocks. My heart is truly at ease the entire time I'm there and I feel so awed by my surroundings. I feel so fortunate to have that kind of escape--it's not too far away, but it felt miles from all the
stresses of last week
.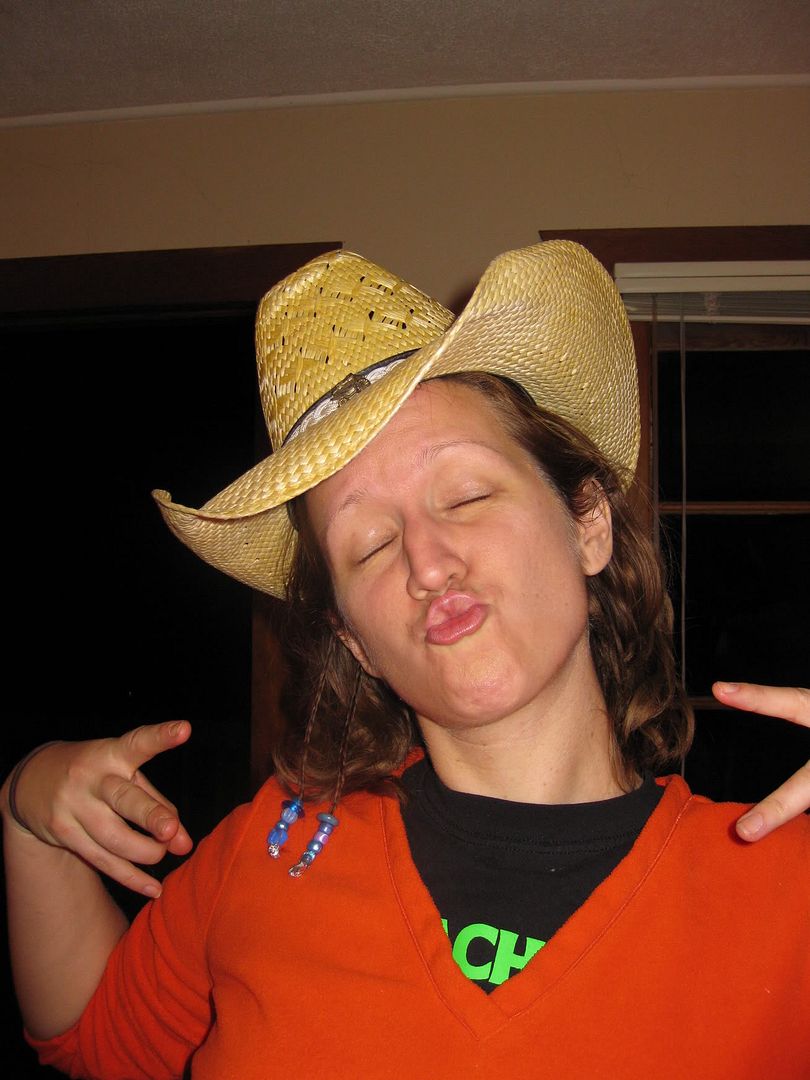 I ain't joking when I say MILES away.
Check out those beaded braids and that awesome hat. JEALOUS?
I hope everyone has a group of friends like this: the kind who get together and laugh until they cry. I'm feeling fortunate that I do.