Yesterday was really low key. I was just glad to be back in the land of the living! My tooth was cooperating and I could eat--which was what really mattered. I made two giant batches of my
hot salad
as my side dish this year.
Roo and I waited in the car for the boys.
My new suede boots. Cheap score at my favorite shoe store this week. They kind of look a little bit like Robin Hood boots, but not so much that it bothers me. They were comfy and warm.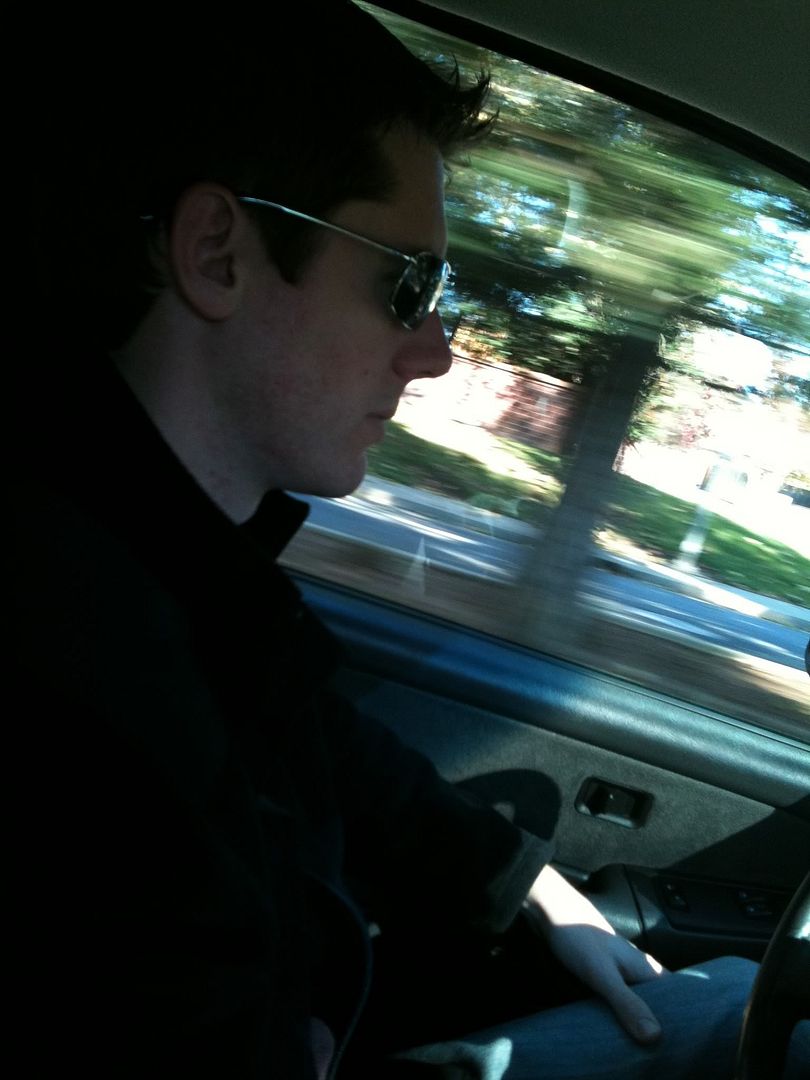 Drivin'.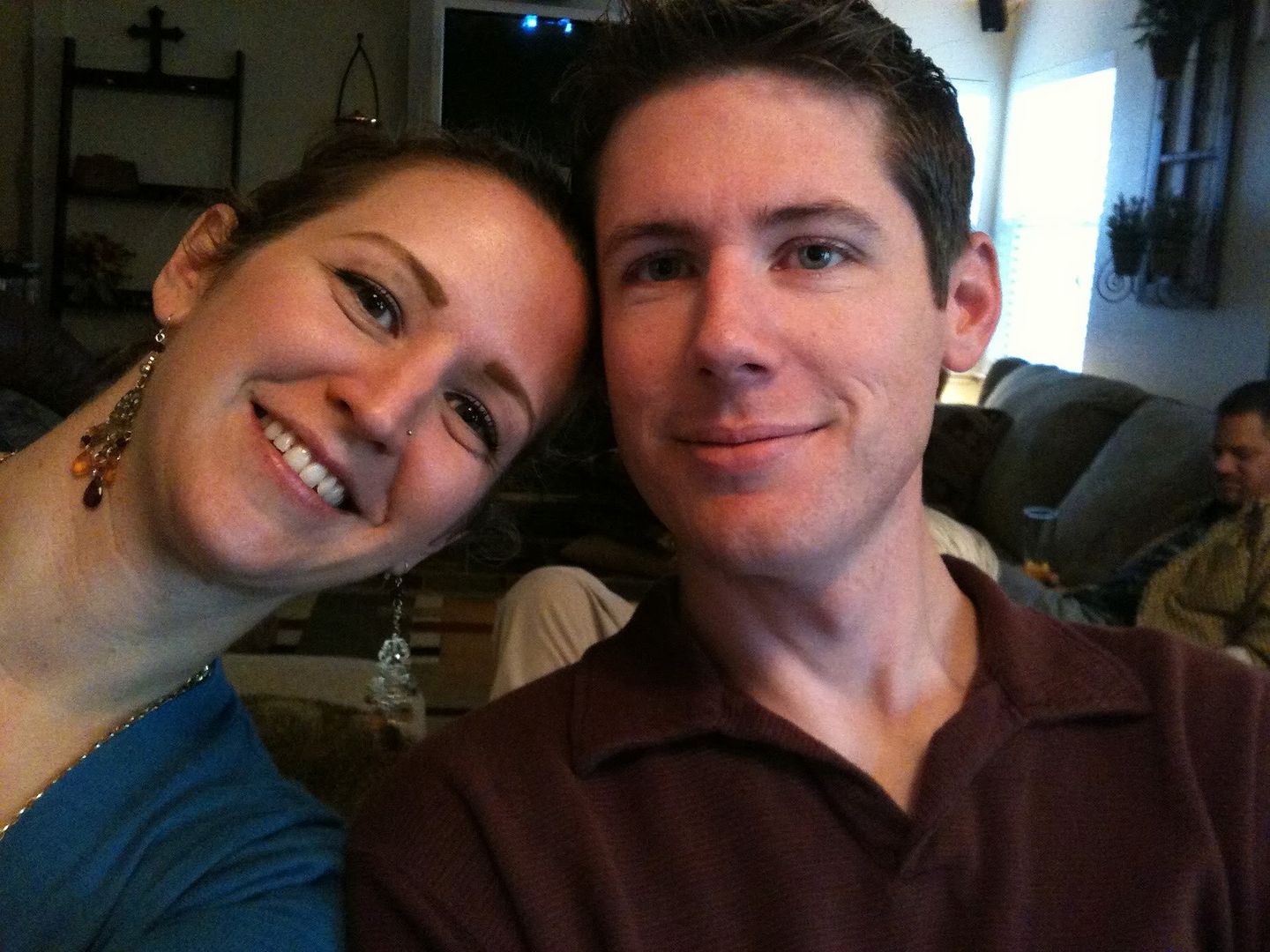 Of all the decisions I've made in my life, I am most thankful I decided to still be married to him (and that he decided the same for me).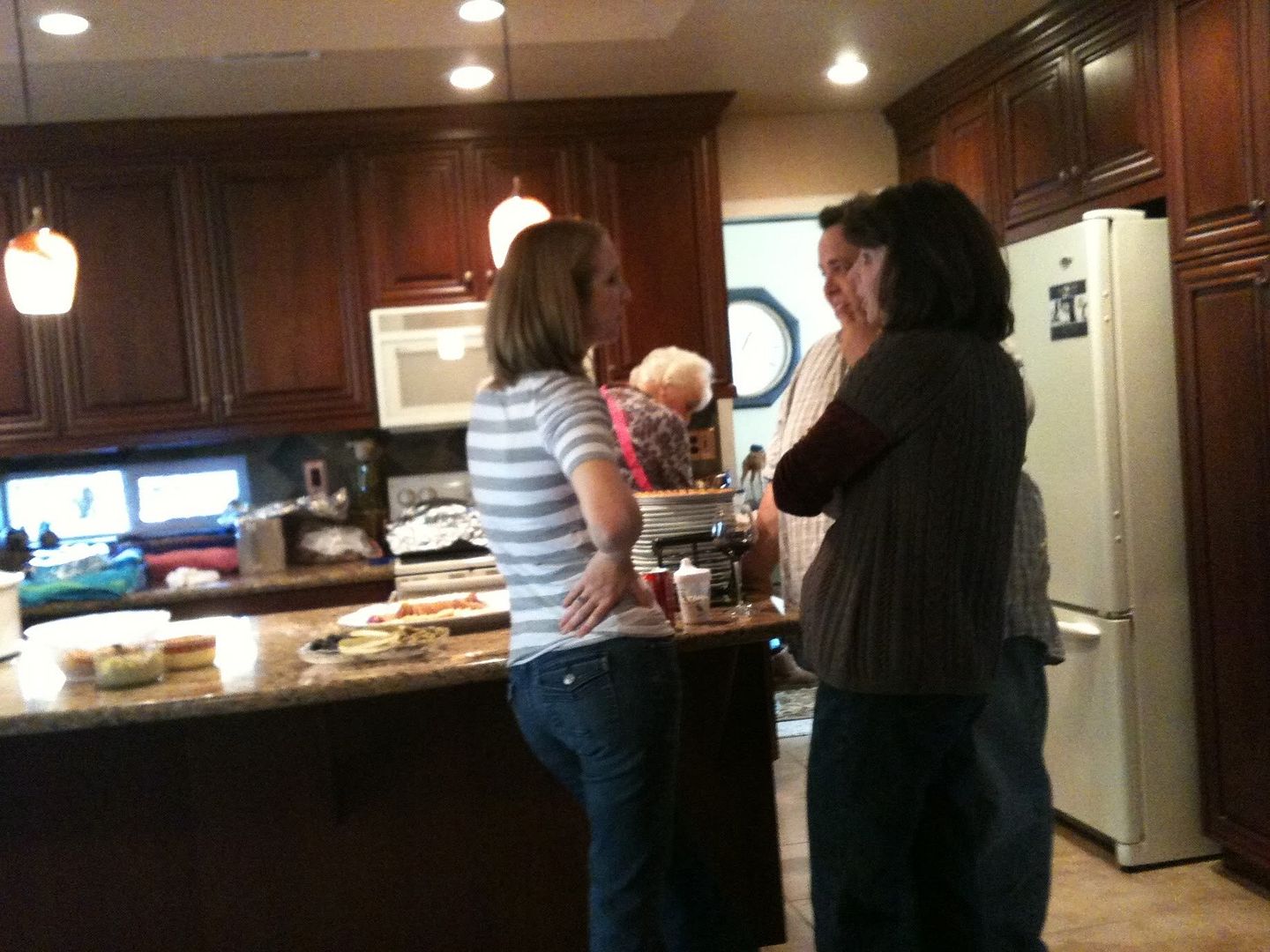 Lis, Mom, and Unkie Dave sampling the appetizers. My favorite was the baked lemon shrimp aunt Anne made. Yum!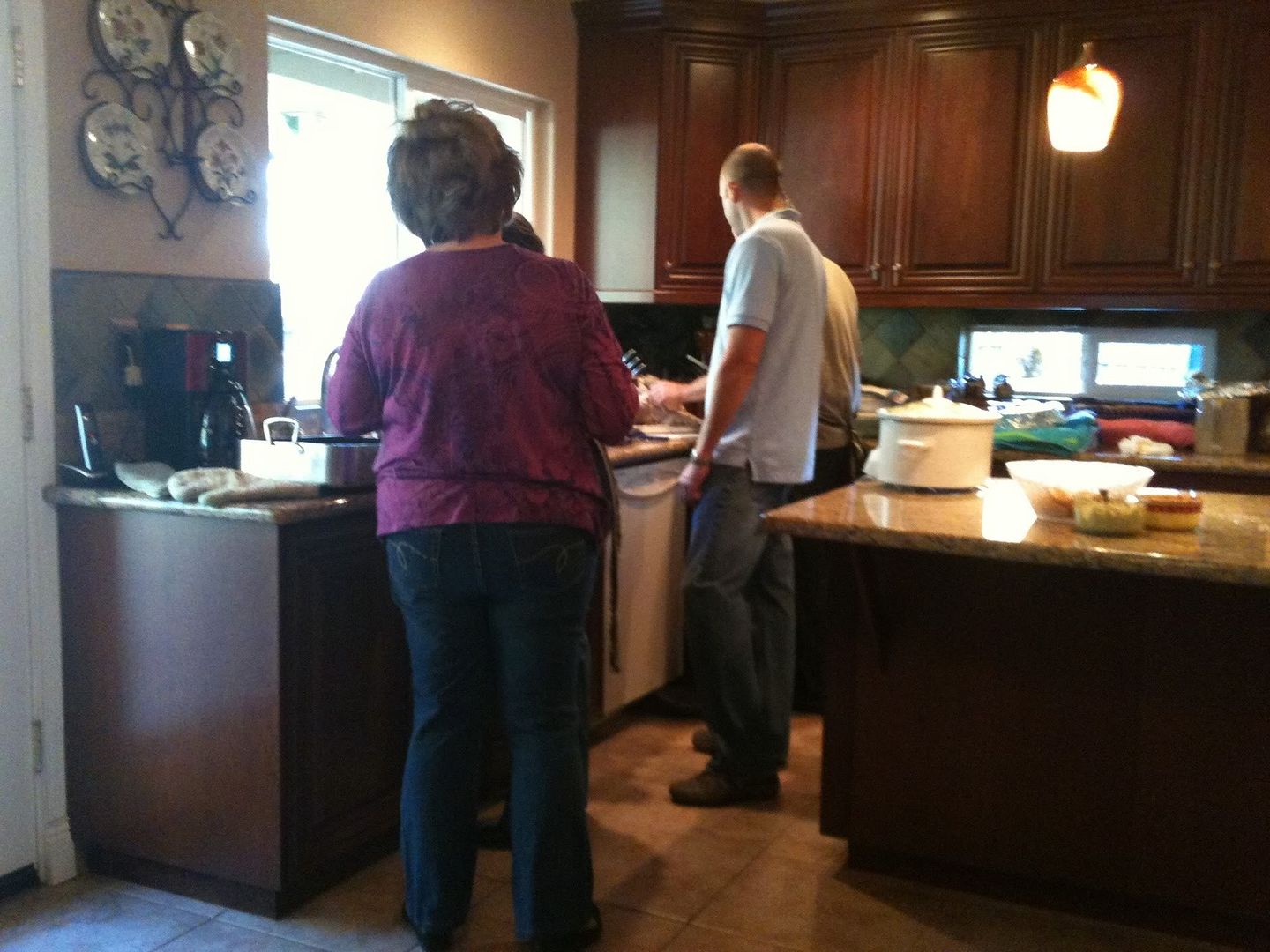 Aunt Anne and D supervising the turkey prep.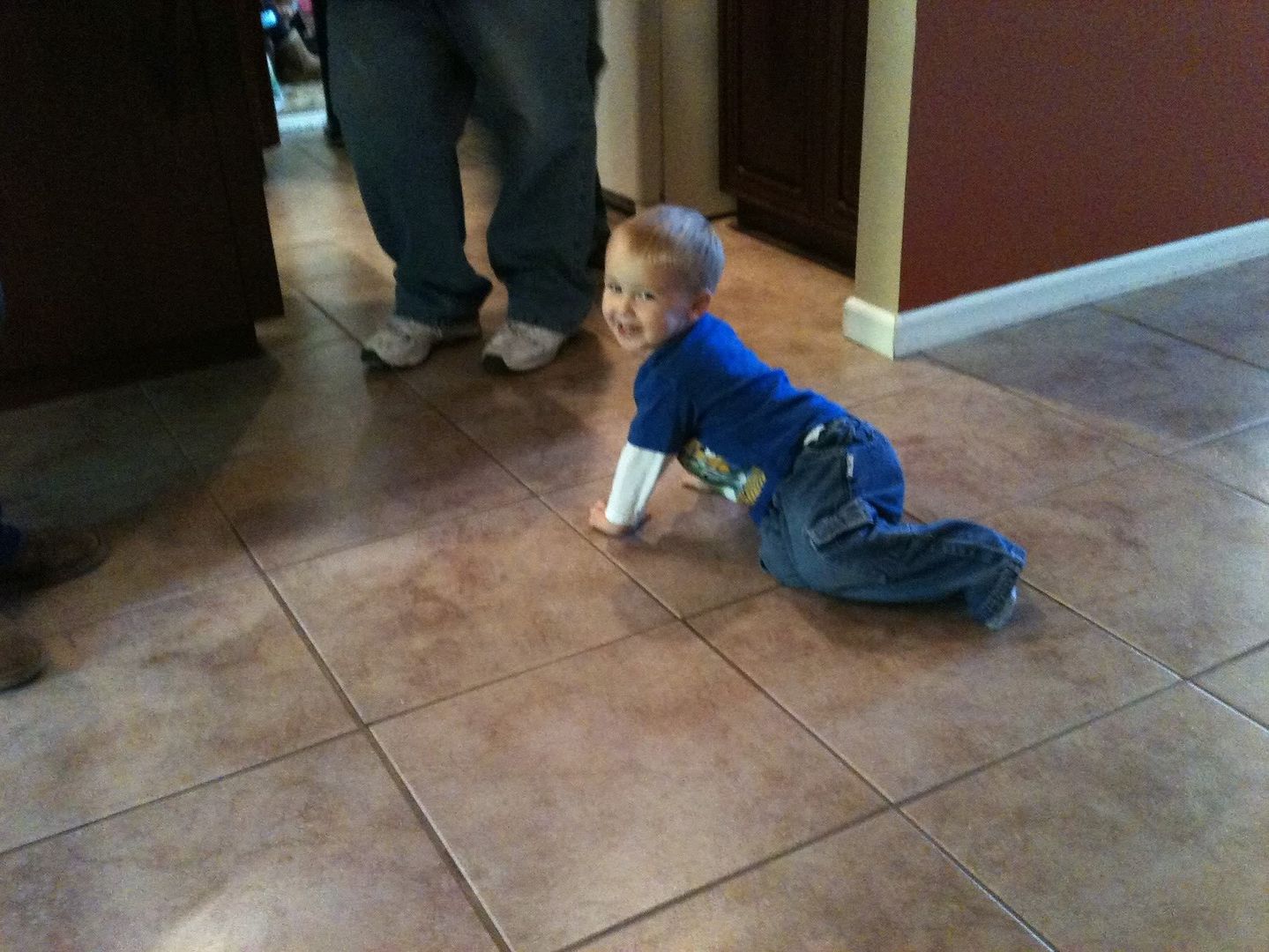 My nephew Ty. So cute.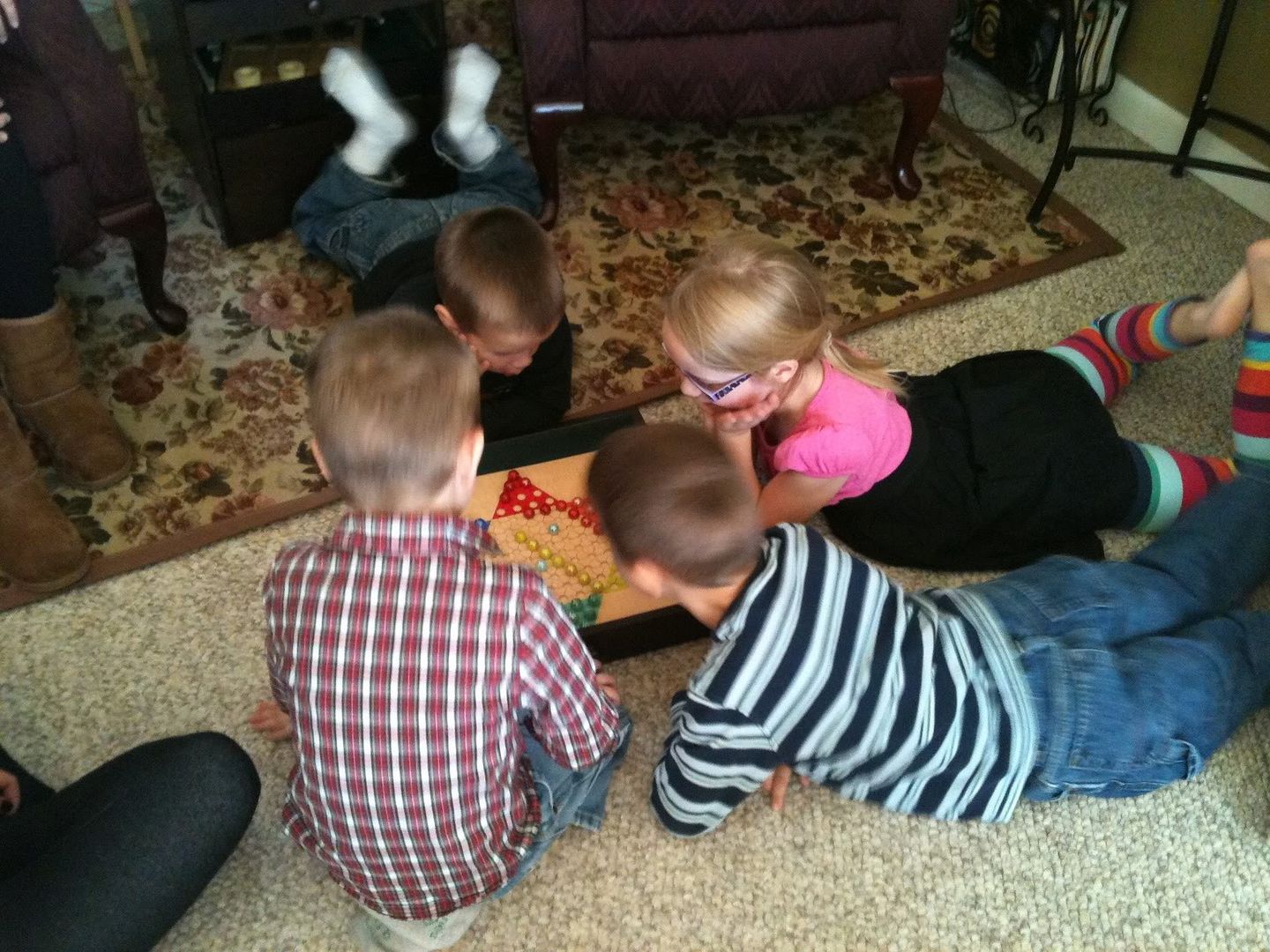 Chinese Checkers.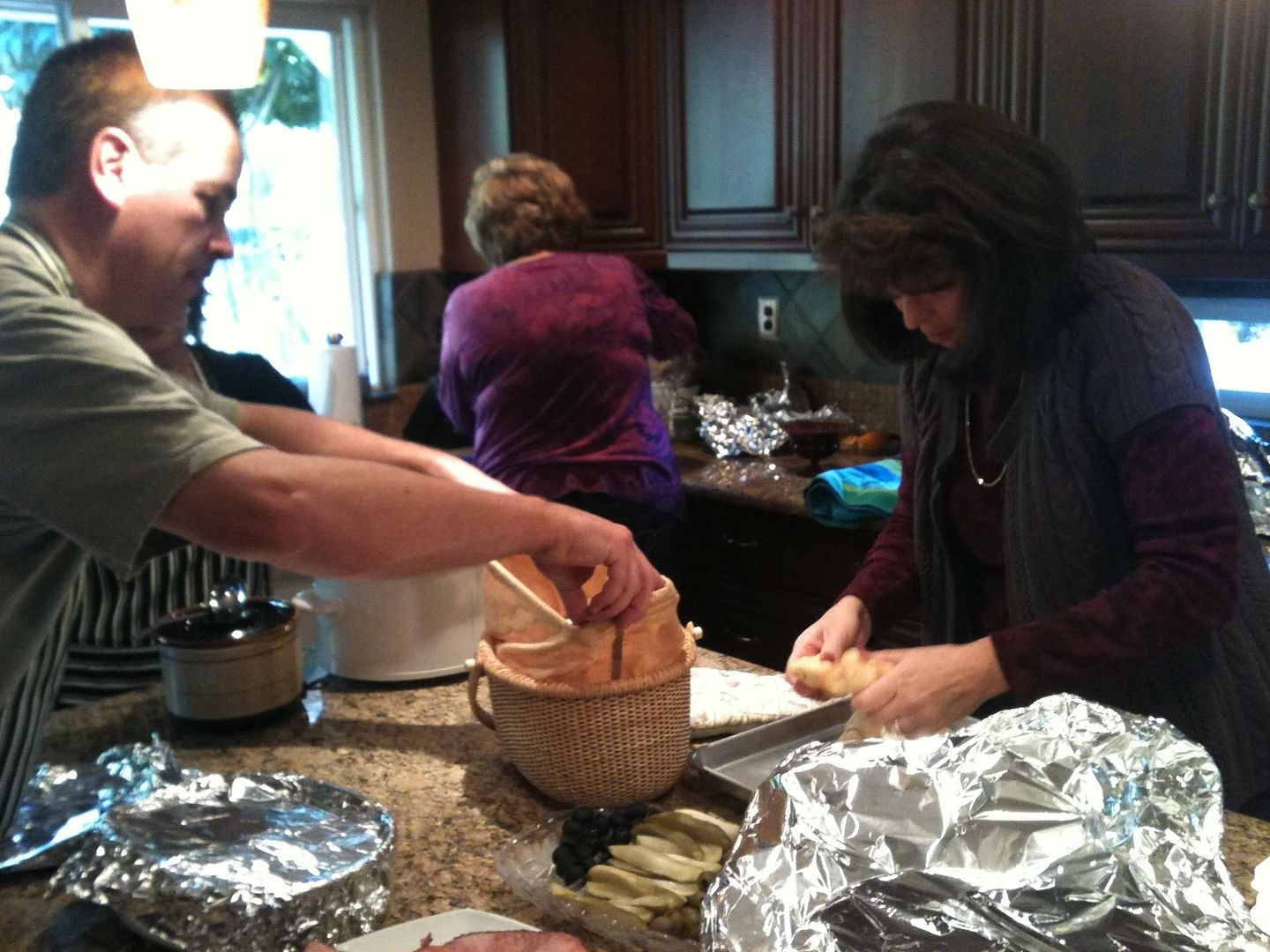 Almost ready!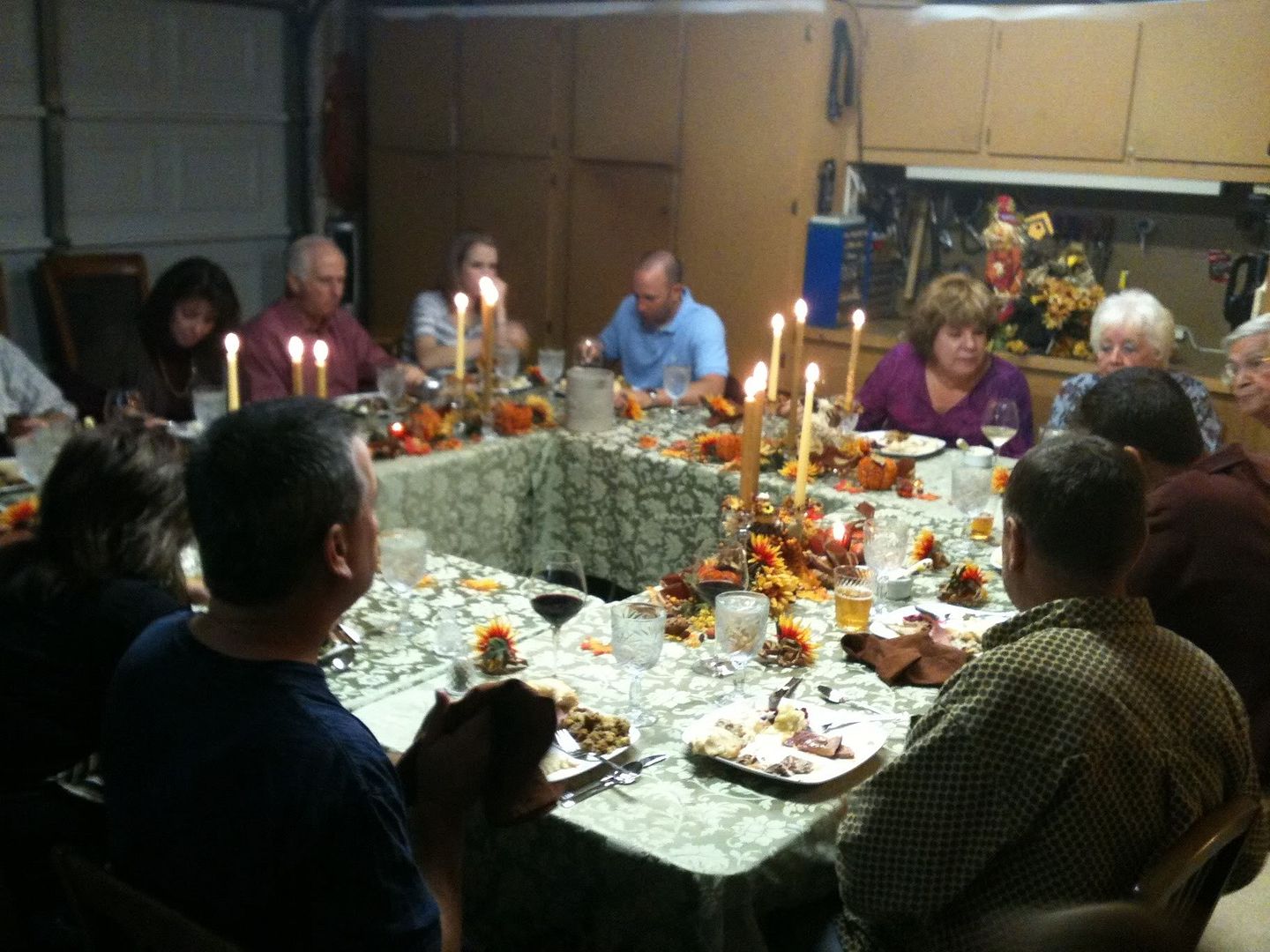 Eating... in the garage. When we have it at my aunt and uncles we do this so we can all sit together in the same place. With all the decorations and the space heaters, it was very homey.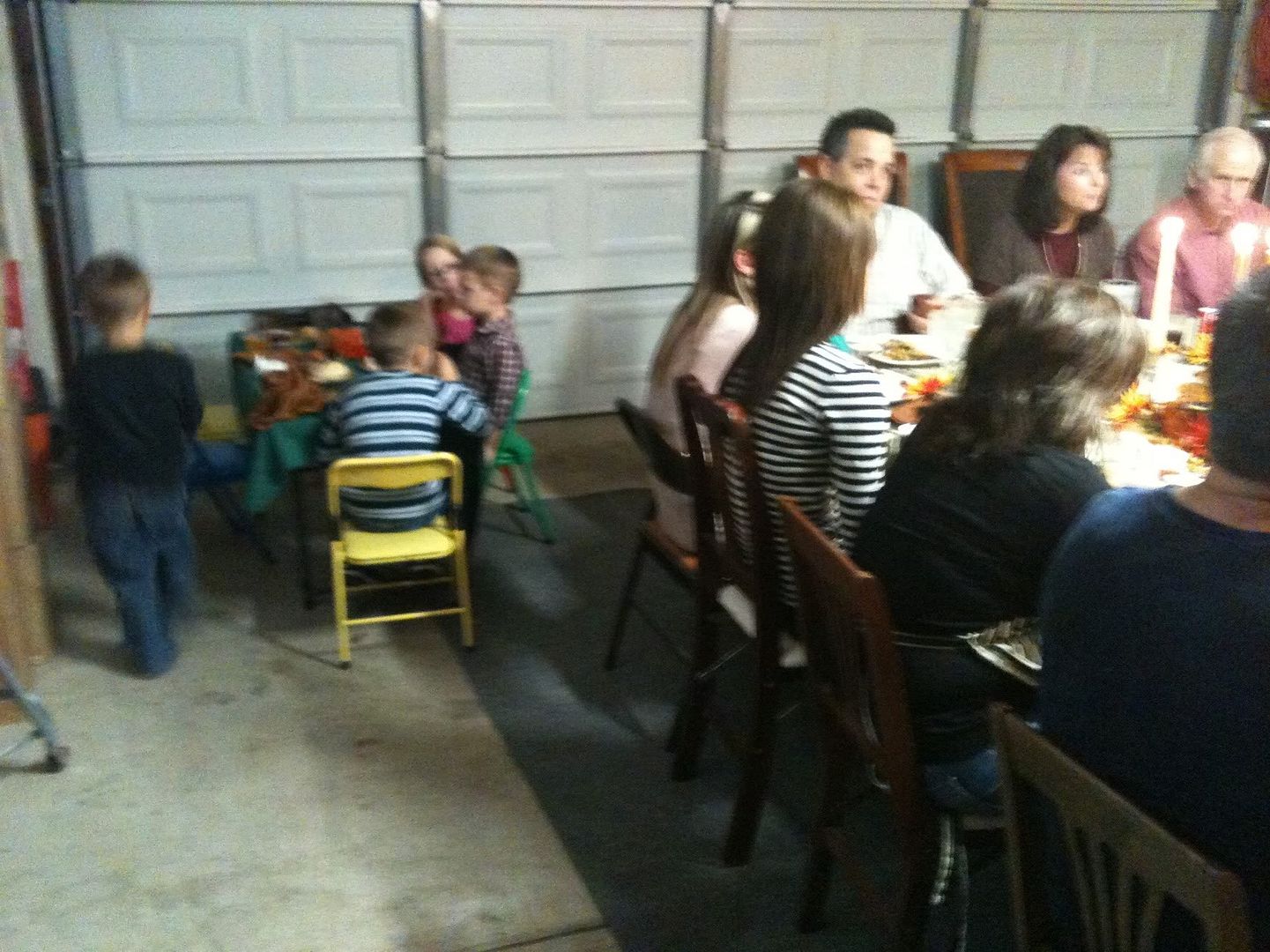 The kids' table.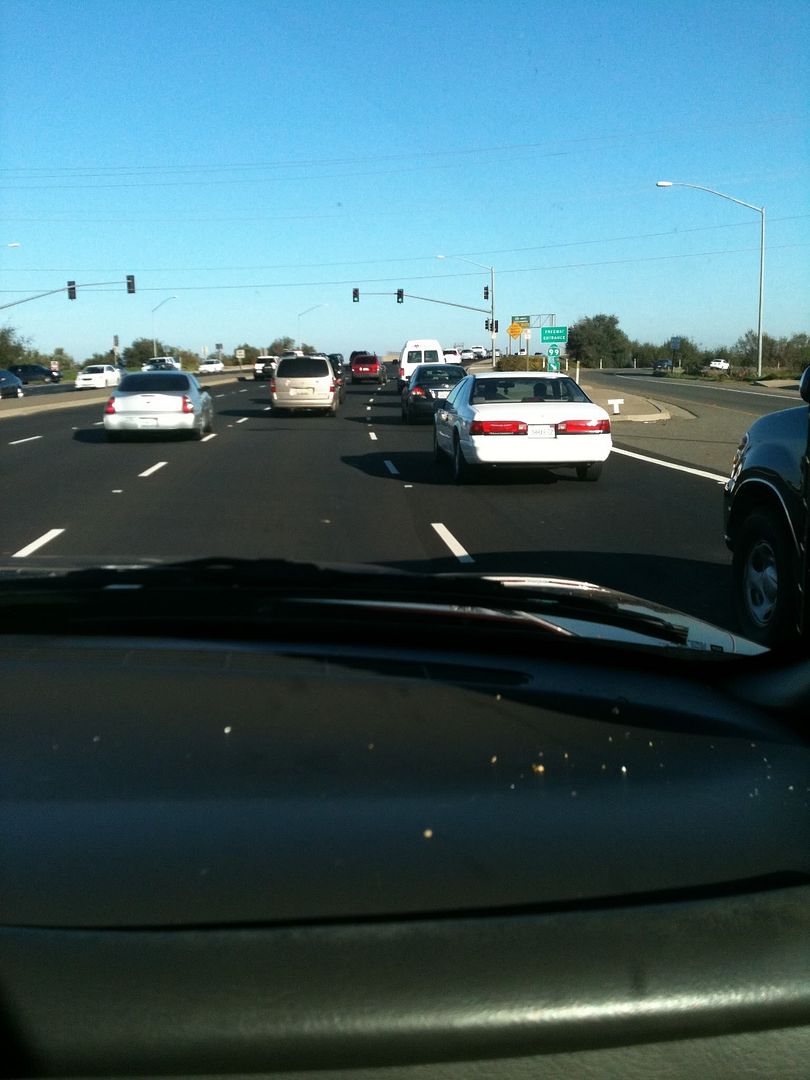 After dinner #1, we hopped in the car to drive to the mountains for dinner #2.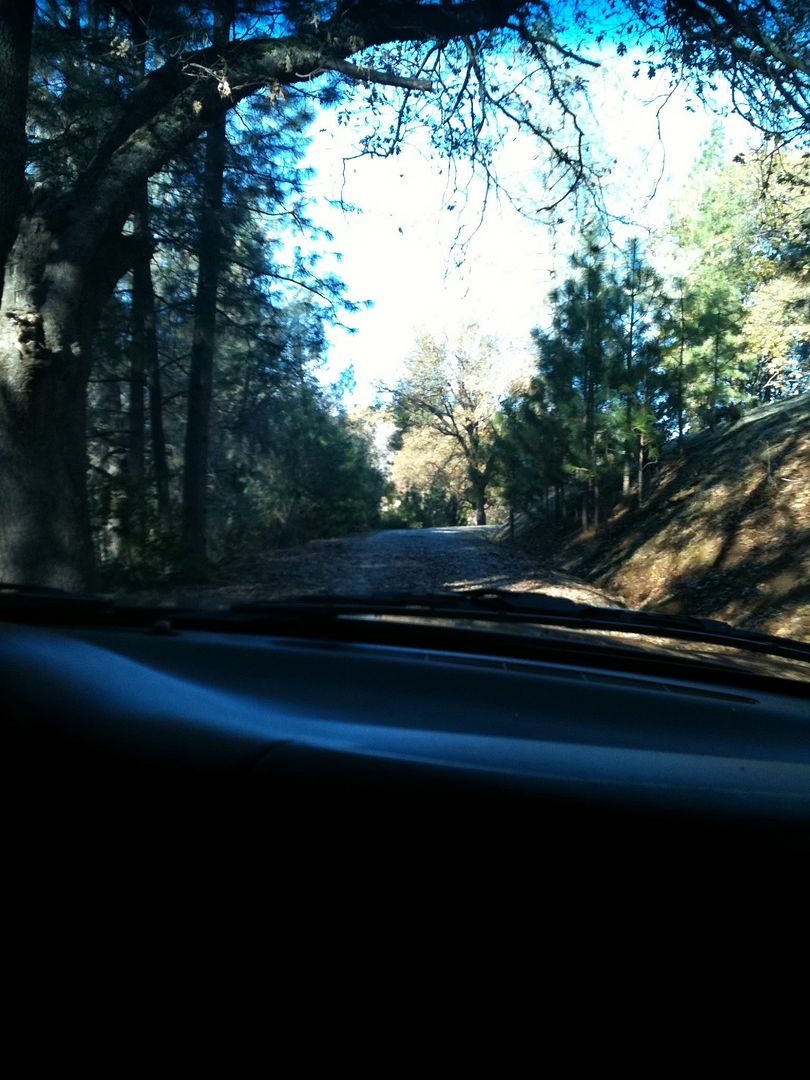 Slight change in scenery.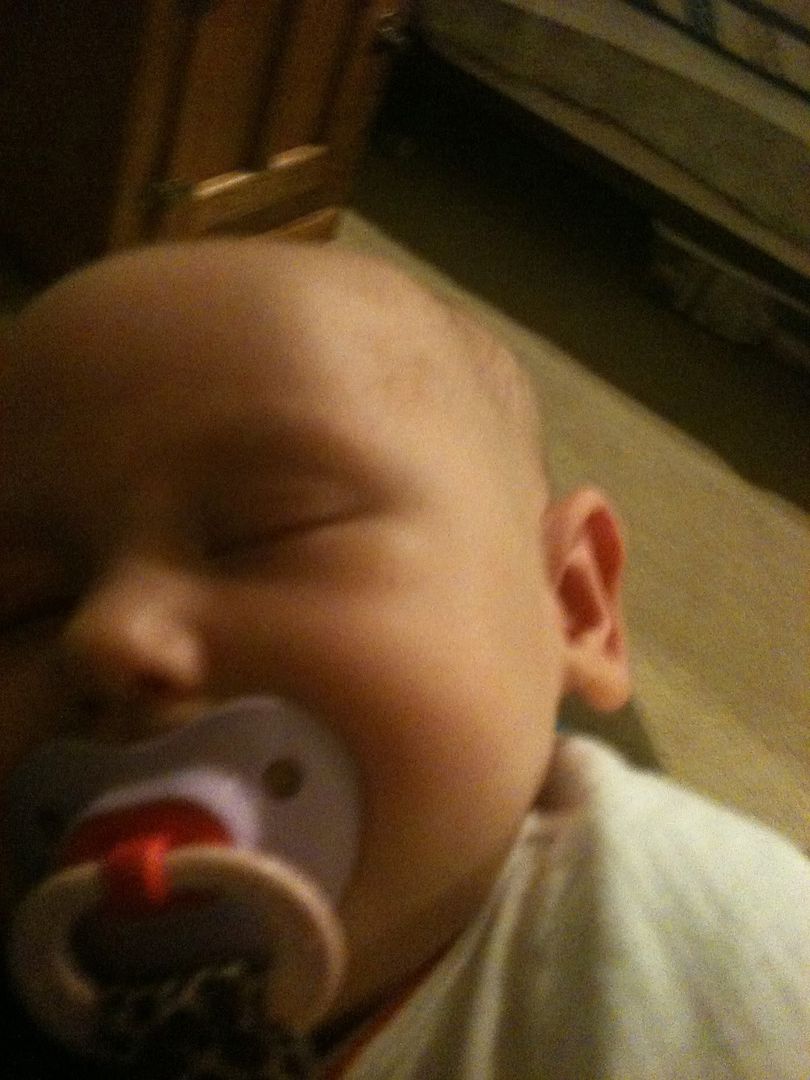 At the second dinner I finally managed to get to hold my niece, so I took her in the back for some burrito-ing and quiet rocking. Best ten minutes of my whole day.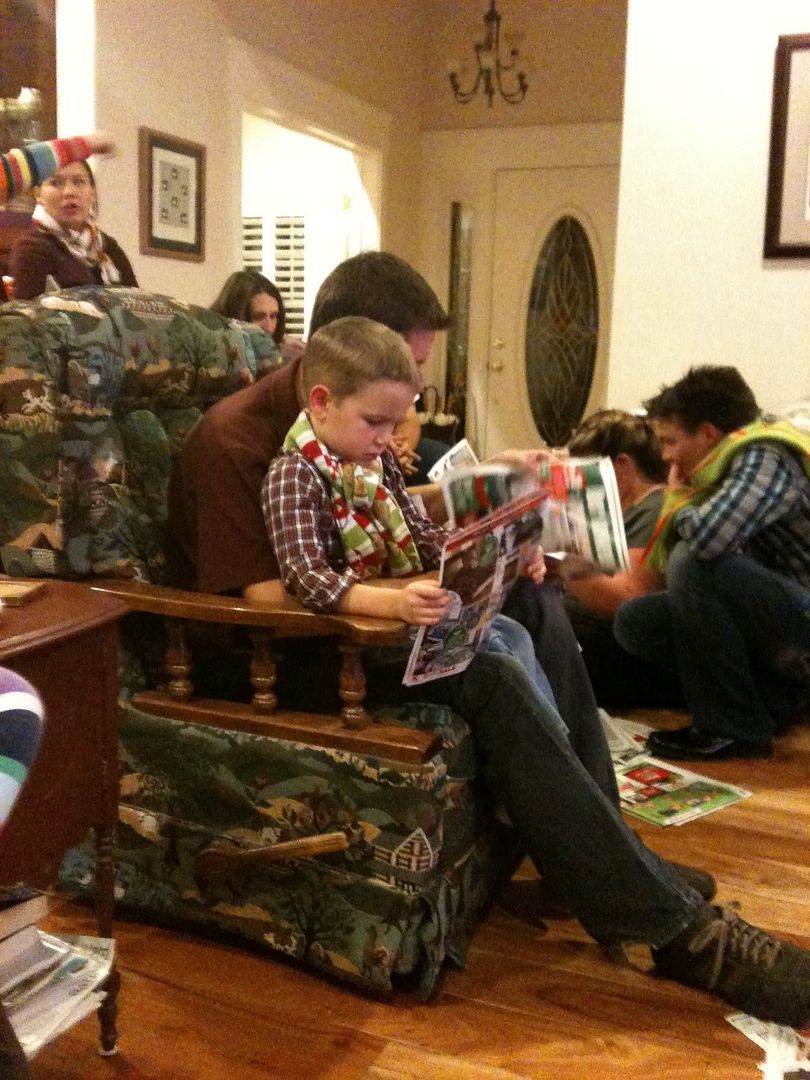 While I was having baby time, E and Henry were perusing the ads.


Addie was watching The Grinch with an Auntie.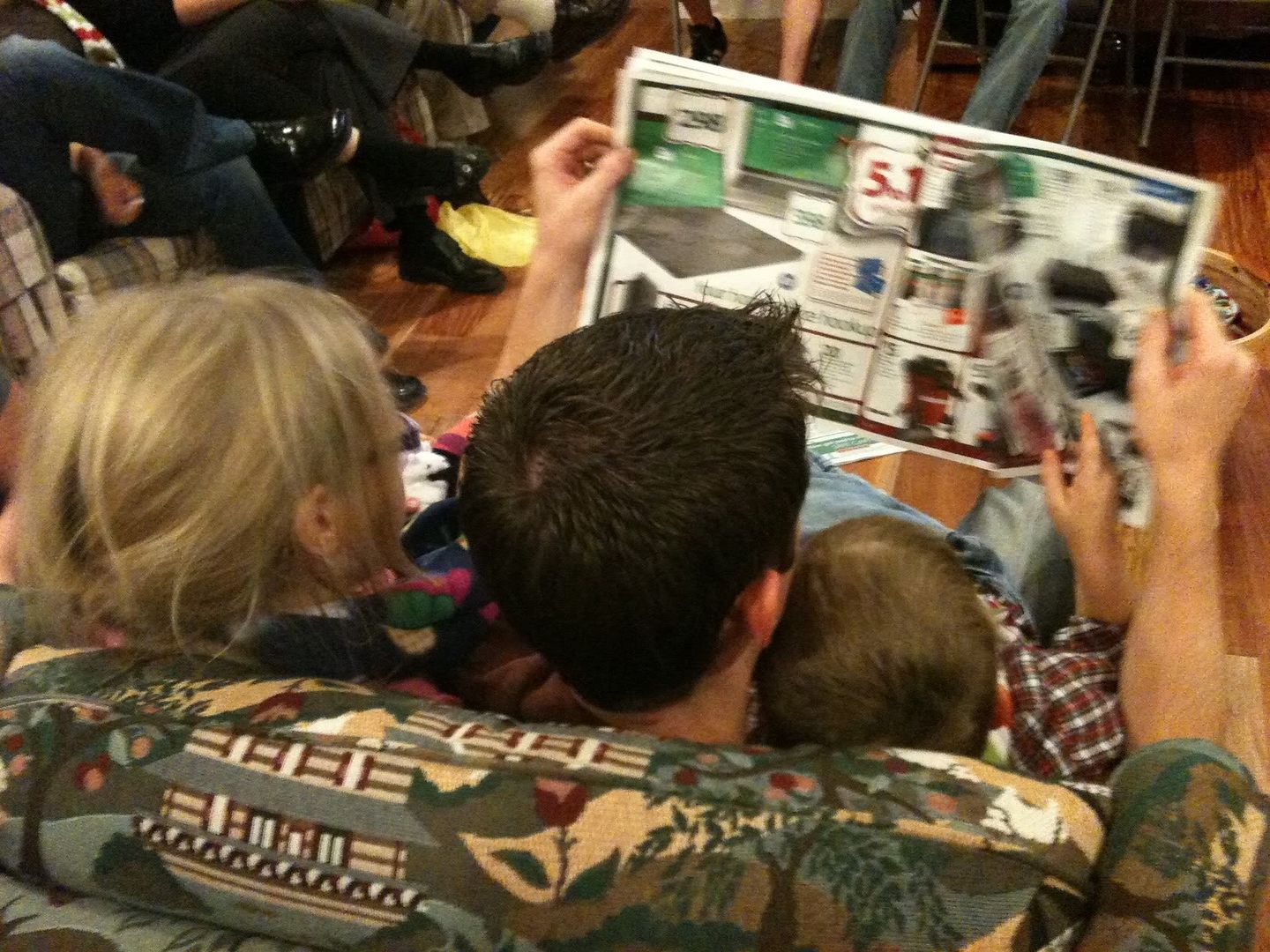 And pretty soon BOTH kids were in the chair with E.



Today has been even more low-key, if that's imaginable. I slept in until 10:00 in what has to be the greatest convergence of luck and effort on the part of my husband, two kids, two pets, and bladder. E got the tree and ornaments down from the attic before he left for Reno, so all of our inside decorating is done. I don't think we've had it up this early in years. It feels good.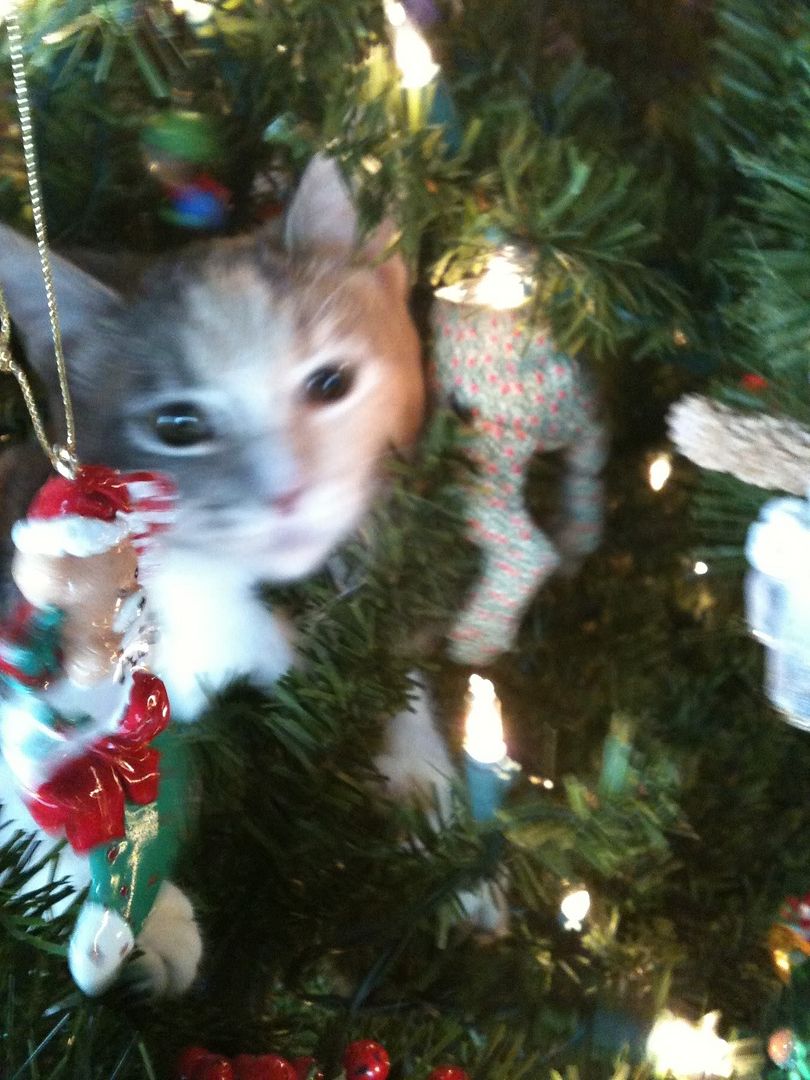 Twinkle, two-thirds of the way up (and inside) the Christmas tree.
Today really feels like a day off. I've been out of school that "the Mrs. P show" seems like a distant memory and I just get to enjoy being myself for a few more days. Tomorrow we're going to put up our Christmas lights. I hope everyone had a great holiday.