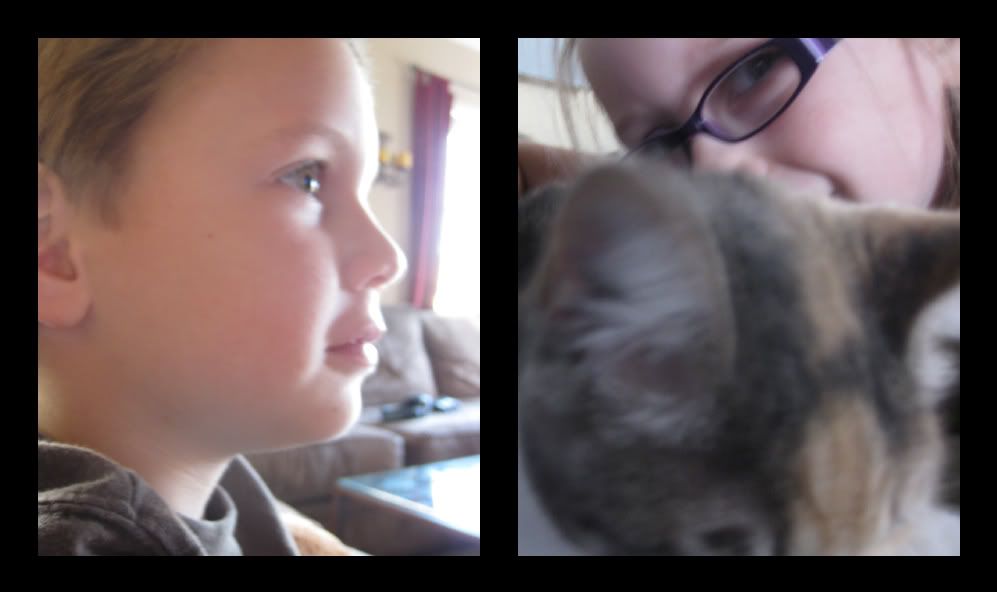 Instead of working right now, I'm:
Playing on Facebook
Cleaning up the family room
Taking pictures
Opening the windows to let in the air and the sunshine
Watching Henry play video games
Moogie
-ing the cat
Teasing Roo
Dreaming about real blog posts
Looking for my camera battery charger
Wishing I made a double batch of blueberry scones last night
Thinking about how 8 years ago I was pacing around waiting for my first baby to be born
Wondering where 8 years went
Remembering how amazing it was to be pregnant
Remembering how uncomfortable it was to be pregnant
Remembering how long those hours were that I was in labor
Remembering how scary it was to have my first C-section
Remembering how cool it was to hear Roo cry
Not working
Remembering how I sobbed uncontrollably the night before Roo's first birthday because she wasn't going to be a baby anymore
Not doing much of anything
Being really happy
Enough of that, time to plan my next unit!

If you'd like to read more Roo-being-born stories (no gore, promise), you can read the story of her birth, Sunny Side Up, or the story of her name, What's in a name?
Happy Sunday.