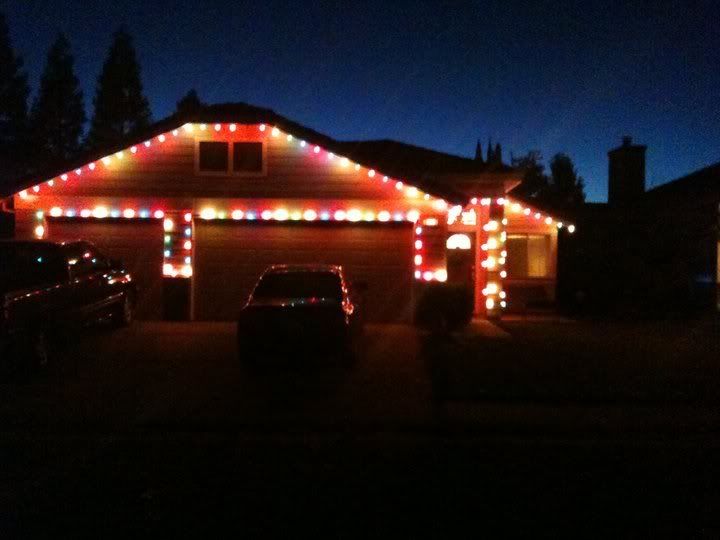 That having two furlough days the week of Thanksgiving was TOTALLY AND COMPLETELY worth it. I would gladly trade two days of pay for this kind of bliss on a yearly basis.
That said furlough meant that I had NINE days in a row all to myself instead of the standard five.
That even though I was stuck in bed with the zombie tooth infection from hell, I really feel like I had a week off.
That getting my "had-to" grading done before my break was a brilliant idea.
That getting my "maybe" grading done over the break was an even brilliant-er idea. Don't correct me. It's brillianter.
That I'm thankful that I graded all the essays that were nagging at me and I can go back to work and thoroughly enjoy (or as much as one can do that) teaching Anthem and Hamlet for the next two weeks without that I should be doing something feeling.
That Henry dancing is the best thing I've ever seen.
That Roodle laughing is the best sound I've ever heard.
That someone bringing you coffee is one of life's little presents.
That having a spa in your backyard is like a vacation.
That this year I'm thankful for potatoes. I'm glad I started eating them a few years ago. They've been good to me.
That I'm glad I took a trip to San Francisco and the DeYoung museum with K to see the second half of the D'Orsay museum French Impressionism exhibit because it feels like I really went somewhere.
That you haven't lived until your dog spills an ORANGE Pumpkin Spice Latte on your carpet and then runs away only to barf it up. The living's in the cleaning, y'all.
That doing something thoughtful for another person almost undoubtedly fills up the heart of the doer more so than the recipient.
That I love Christmas trees, Christmas music, Christmas lights, and Christmas movies.
That I'm glad I did my lesson plans before the break.
That I want to learn how to crochet mukluks and hand-warmers.
That having Thanksgiving 2.0 with my mom and dad last night was the bees knees.
That I was happy to get back into work time routine today with my Sunday morning walk.
That I'm looking forward to going back to school tomorrow.
THE END.