I enjoy a good transformation metaphor. Summer leaves, fading to the oranges of Autumn. Butterflies, emerging from chrysalises. Ice, melting. Seeds, sprouting. Night, becoming day.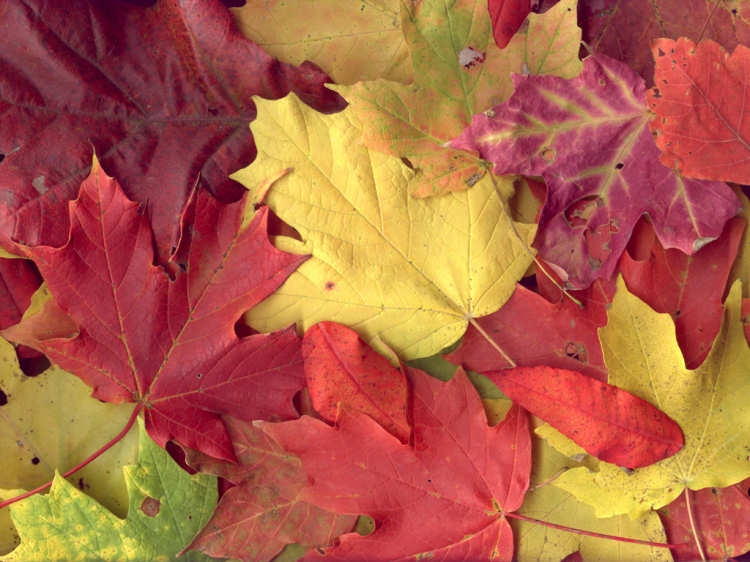 I could use any of those to show what running has done to me--it's changed me and it continues to inspire change. It is
transformative
in my life on both a large scale and a small one. I have taken such an inconsistent approach to running that these realizations keep coming to me as though
it's day one and I'm setting out for that first run
all over again. But I'm happy to write down that my consistency
of late
has meant some tangible rewards in what I am able to do. I'm running longer, I'm running faster, and I'm running farther. This was a week of transformation.
Yesterday I did a 12 mile run--6 out, 6 back--out on a local trail with my friend
Kel
and two other people. You know that just the mention of this being a group gave me pit sweats when she asked me to go, but it really turned out to be such a good thing that I sucked it up and got out there. Just two weeks ago I was nervous about running with one other person, and here I was chatting it up (okay, mostly listening) as we floating along and watched the sun rise through smoke-thick clouds that blanketed the sky. The people that we ran with were lovely and the trails were lovely, and I had a wonderful little time. We started at 6:00 and did 12 miles--so I was done before 9:00 AM. Not too shabby.
Our long and winding path yesterday gave me lots of opportunities to test myself: to push through fatigue and my lack of assurance when it comes to how far I think I can run before walking, to challenge myself to meet new people, and to allow myself to dump the frustrations of a difficult week so I can exit the trail renewed. I didn't spend any time thinking about what made me mad at work or what I still needed to do at home in the rest of this weekend, and consequently I was able to find true peace and take a clear breath for the first time in a few days. I'd been writing down all my "to-dos" on my list every day but I was still carrying them around inside of me (to borrow an image from Sandra
Cisneros
) like coins inside a tin band-aid box. All that jangling meant I couldn't settle. I needed to go out and do something that was beyond myself to silence the noise.
In this past week I only ran three days, but each day brought a thing to celebrate. Tuesday, that I ran for five miles for the first time in my life without a single walk break. In addition, I had my best overall pace for any distance over 2 on that day. Thursday's run was slower, but a chance to feel proud that on the day after an arduously long day at work, I was able to get out and enjoy the humid night--and still (including several walk breaks) come out on the other side under my traditional average pace. Saturday's long run was the second farthest I've ever gone--the only run farther being last year's
Cowtown

Half Marathon
. It felt better to run that 12 miles yesterday than it did to run 9 a few weeks before, and I am feeling really good today. All things to be happy about.
Running has changed how I feel about my body and what it can do; it's changed how much I stop to spend time in nature and taking in my surroundings. It's changed my weight (finally) for the better--and even though right now I'm still not where I'd like to be, I'm holding steady at a decent number. More importantly than that, I like how I look when I look in the mirror. I feel fit. I feel like my body can do things. This is nice. Now if I can just continue to build my
cardio
endurance and make smarter decisions--no heels for the next two weeks, because my right knee was yelling pretty loud on the last two runs--I think I'll start to see even more results. Urban Cow (re-named
Cowtown
) is two weeks from today. I feel so much more confident than I did last year.
I'm glad that this week running helped me to get back into a better mood and gain some perspective. My last few posts haven't been very positive and I think that yesterday's jaunt re-framed things for me, or at least helped me to come at them with fresh eyes. I don't want to be a complainer, and I think that if I can keep running I can get farther away from that. I hope so. Thanks for bearing with me while I got my whines out.