Twinkie.
Twinkle, specifically.
It fits, plus who is going to look at their five year old and say "no way, Dude, you can't name her Twinkle." I mean, seriously.
Roo is completely smitten, though clearly a little let down that Daisy didn't make the cut. So we decided on:
Twinkle Daisy Lulu
as a full name. Her formal name, for taxes and drivers' license and to engrave in gold letters on her little cat Bible that she gets for cat confirmation.
Or something.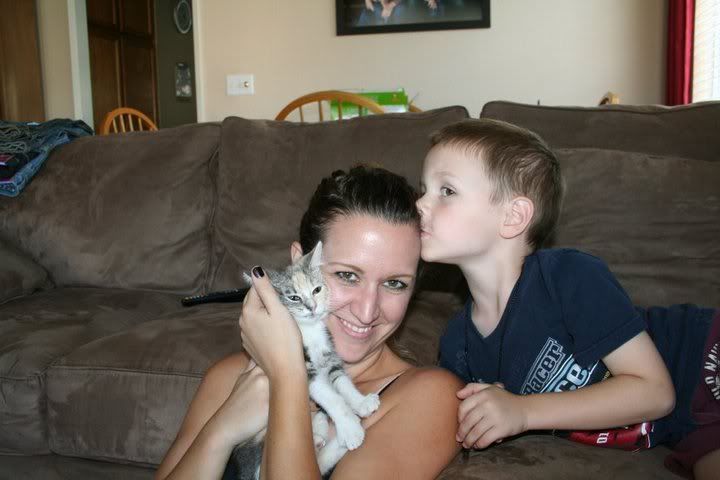 My boy is a little sad he can't pick up miss Twink. She got spayed yesterday and I
no trustie.
I'm too afraid that his wild and woolly ways will mean a cat shriek and cat trip to the vet if he forgets to support her belly. So for now he's on
scratch only
restriction. He played with her for a long time this afternoon, though.
Last night I slept the sleep of the blissfully be-catted; she tucked herself into my neck crevice and purred like a raspy two-stroke engine. Just what I needed in my sleepless little life. She's either set at 10 or 2 right now, all go or all sleep. I love it.
So happy.