I used to hate making lunches. I barely ever did it. The first few years of teaching, if I wasn't eating out I was eating Ramen noodles. Healthy! As we've adapted to E's diet and to some of the more nutritious changes (and some money-saving changes) we've made to out general diet over the past year, we've gotten more home lunch-friendly... and I love packing lunches! I also like knowing as I round the corner of the end of 3rd period that there's something healthy and yummy waiting for me. Somebody thought enough about me to make me a lunch. Even though that somebody is
me
, it's still a pretty good feeling.
It does take me a while to get the lunches done, though. We all have specific needs and preferences. E has the longest day, so he needs the most food. He's also got the strictest diet and though I can't stick to it all the time--especially in times like these when it's the end of the month and we're out of GF bread--but I try to make the next best thing and stay away from his worst foods like dairy. Henry only needs a snack for now, but he hasn't been too fond of daycare lunch so I've been beefing up his snack every day. Roo needs snack for snack recess and enough food for lunch to get her through her afternoon. I am trying to work in as much fresh stuff for me as I can, and I'm trying not to eat meat for lunch when I can in an effort to stretch my lunch imagination a bit and try to think of more creative ways to get in the produce. You can imagine this process takes a while, about a half hour. I thought I'd share it with some lousy iPhone pics.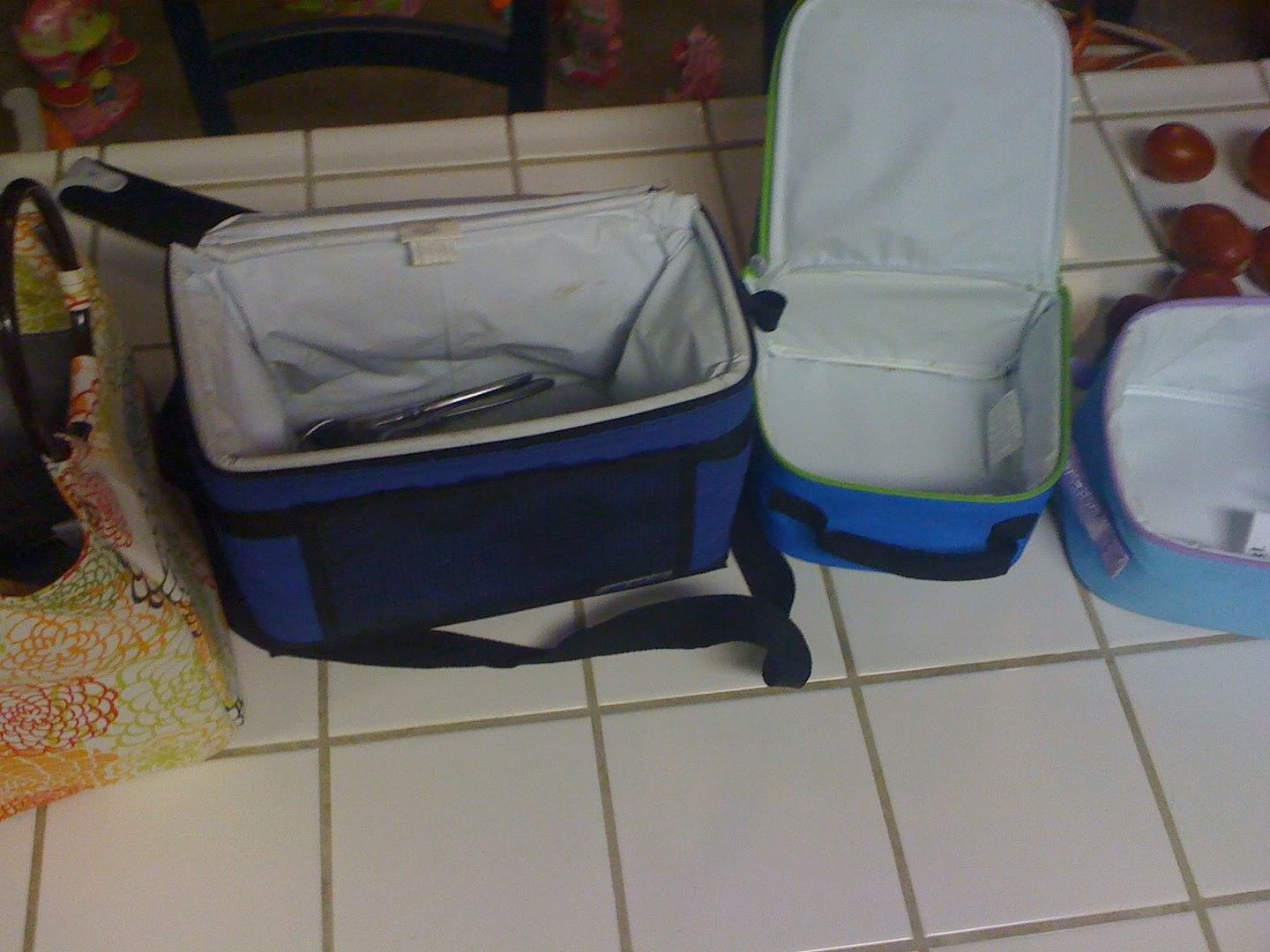 Lunch bags, all lined up. From left to right: me, E, Hanko, Roo.


Even a PB&J isn't simple. Ordinarily E'd get Gluten-free bread, but as I said, we're out. Kids get peanut butter, he gets almond butter. Everybody gets Momma's homemade strawberry and blackberry jam. (I don't do any of this neatly, either.)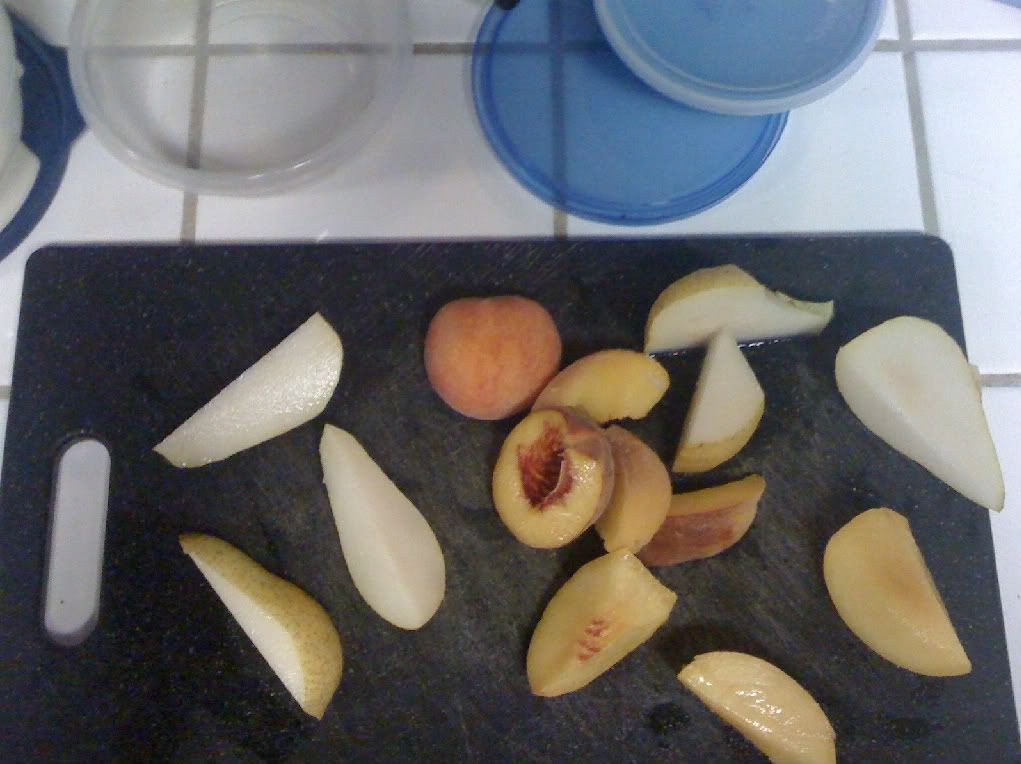 Peaches from Grandpa, pears from our CSA. Fruit salad for everyone.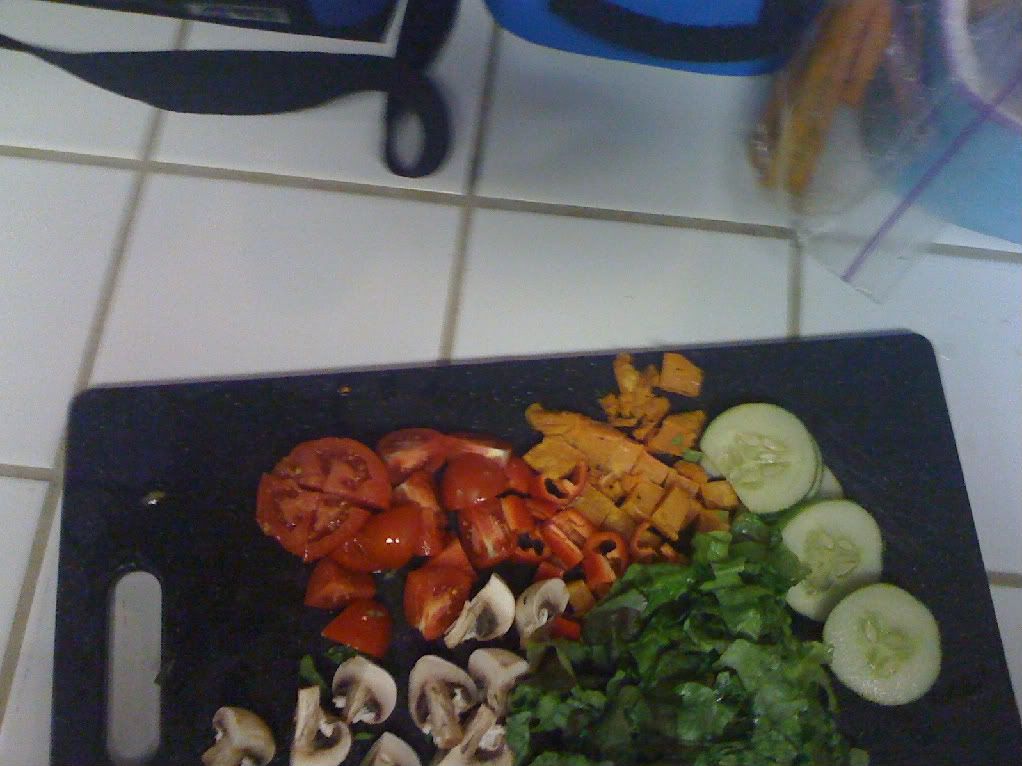 My salad. Grandpa's tomatoes, CSA peppers and cukes, leftover "orange fries" (baked sweet potatoes) from dinner, mushies, red leaf lettuce. YUM.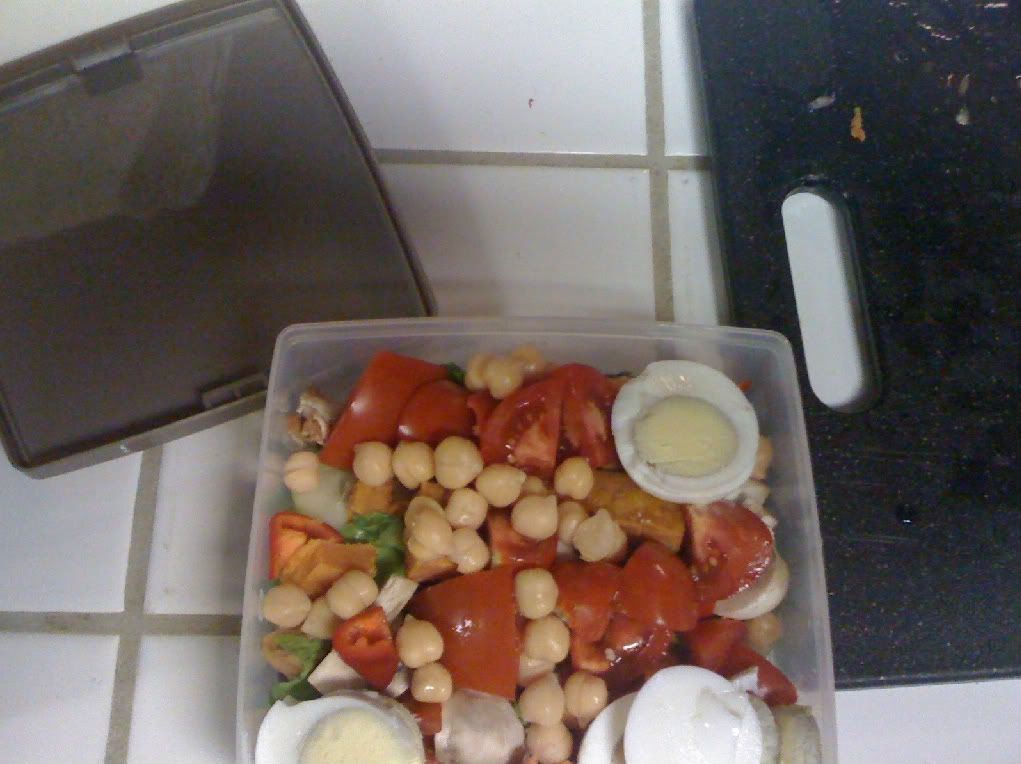 Topped off with some garbanzos and an egg. Yes, an egg. I know everyone's in panic mode over eggs. I've been watching the list carefully and none of the cage-free organic variety have shown up. So it appears I can keep egging it up. Eggy McEggerson, with a bit of homemade vinaigrette.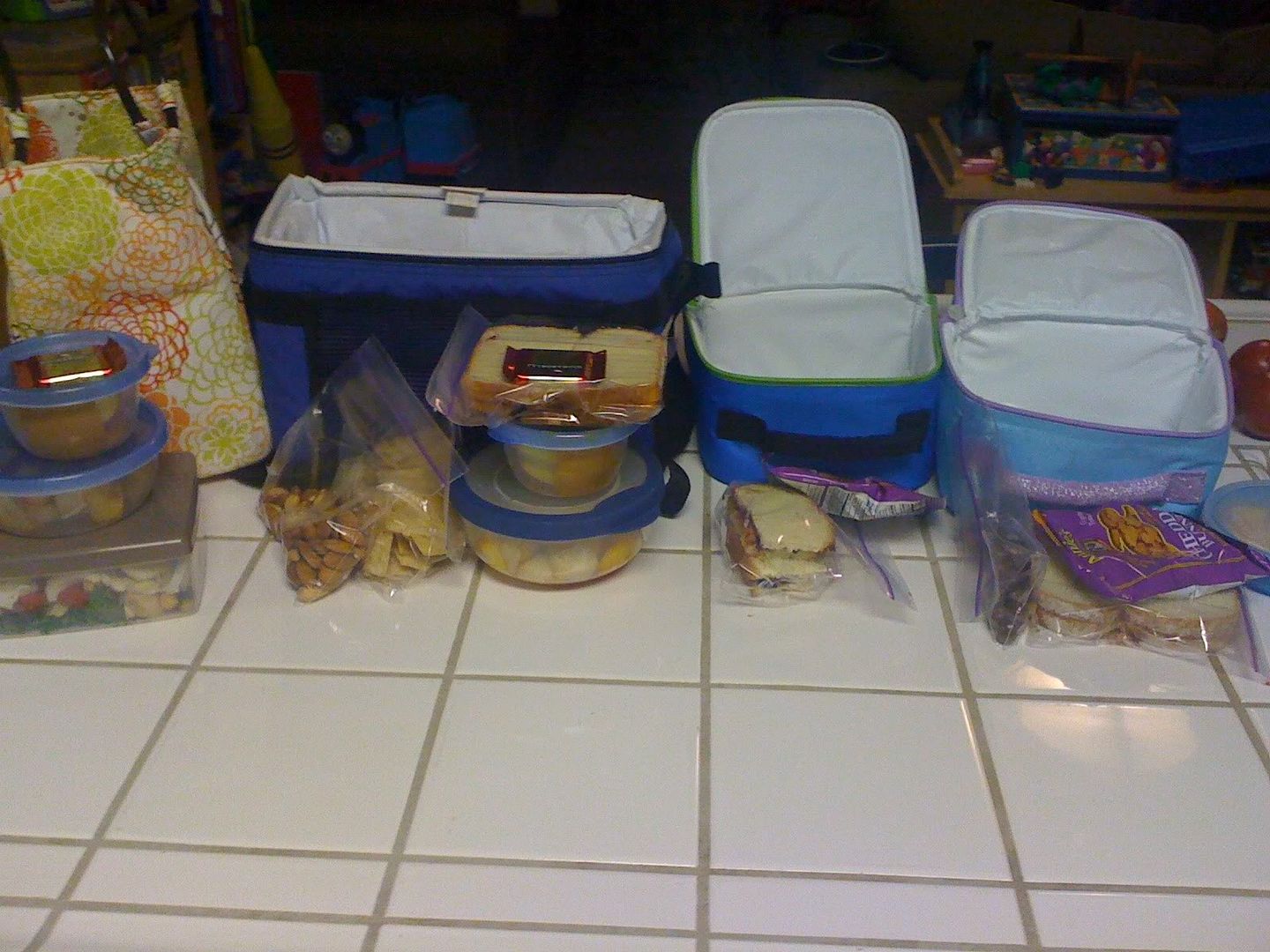 All set to pack!
Mine: apple and almond butter snack, fruit salad, regular salad, Ghiradelli chocolate square.
E's: mixed nuts, corn chips (Gluten-free!), fruit salad, AB&J, apple and almond butter snack, chocolate square.
Henry's: half PB&J, Annie's cheddar bunnies
Roo: PB&K, cheddar bunnies, fruit salad, chocolate covered raisins for dessert.
Re-usable water bottles for all...
Now wasn't that an exciting peek into our lunch bags? What are you packing for lunch tomorrow?