My apologies for missing a week last week. I was otherwise engaged (read: unable to type with my gimpy finger). But I'm back, beezies. Back with more things I love. I know, the suspense was killing you. As usual, feel free to join in on the fun, post a link in the linky thing, or post your own list in the comment section. KTHXLUVYABYE.

Today is all about favorite places in my state. From time to time I dream of wide open spaces or living somewhere that's not going to fall off into the ocean if there's a giant earthquake, but I can't say I'd really rather live anywhere else. There's so much diversity in California (not just of people, I know that's where your mind went) but of place, of climate, of scenery. You can find just about everything here. I had a hard time narrowing down my five, but I'll try to stick to that so this post doesn't go on forever.
My five favorite places in the state (in no particular order):
1.
San Francisco
San Francisco was not on my list until a few years ago, but traveling there with the kids has changed my mind. I didn't visit the city all the time as a kid--maybe once every few years to go to a Giants' game or to take out-of-towners to see touristy stuff. I like the touristy stuff, but I didn't feel confident enough to venture anywhere else out of the ordinary since I'm map-challenged. In high school I had the chance to take touring company members from
Ballet Magnificat
into SF with my dance friends' families, and that was wonderful. But even though San Francisco is about as close as the Sierras, I didn't visit on a regular basis.
K
took me and my friend Carlos our senior year and I got my first peek at the
MOMA
. I liked the city by then, but timidly--I didn't feel like I knew what I was doing when I was there. It was so foreign to me. But it was seeing the city through Hank and Roo's eyes that changed my view. And, truthfully, GPS has done wonders for my confidence. Going with the monkeys has meant trying to find new things to do, and I find that since I feel more comfortable there, I want to go back more often. I feel like there are a million things left there that I want to see and do.
Previous Posts on San Francisco:
E and I take the monkeys for the first time
For Roo's Birthday present, I make her a SF Journal
We go back for Roo's 7th Birthday
2.
Disneyland
Does this make me cliche/immature/obnoxious? I DON'T CARE. I love Disneyland. Love, love, love, love, love. Want to go? I'm there. I'll go with
anybody,
anytime. My favorite is to be there with the monkeys and/or my husband/mom/dad/sister/aunts/uncles/grandparents, though, since we all feel about the same. It is a little more challenging for me to be there with people who don't really like it, but I've done it and it's preferable to not going. I blogged about D-Land before and how it amazes me each time I go that there are so many tiny details about that place that are as familiar to me as places in my hometown. I'm just at home there and there's something about the "magic" of the entire thing being a show that just lights up my little inner performer's heart. I don't care if it's one big scheme to make money, it's a good one. Disneyland is a place that I've definitely traveled to on a regular basis in my 31 years. I've been fortunate enough to go for school about six (seven?) times. I have it down to a system when it comes to chaperoning (so much responsibility for other people's children! I don't play around). I basically want to be there all the time. So when are we going next, huh? I'm totally down. Just let me know.
Previous posts on Disneyland: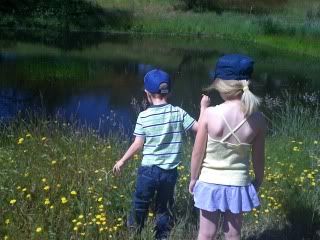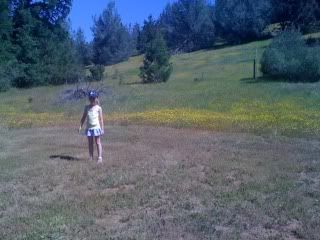 I'm fortunate enough to visit this area regularly and though I also wouldn't have said I loved the foothills before adulthood (they're so brown and dry!) I have developed an affection for California's foothills along Hwy 50. I especially like the little back roads that seem to be the same as they've been forever. I can picture them generations back being nearly the same as they are now, and I love that. I feel like time slows down when we visit here. I am sometimes a little reluctant to put down my life and go, but I'm always glad I do when I can sit on my in-laws' front porch and watch the silent flight of birds or hear the whisper of the trees. There was a time when E and I saw ourselves moving there, but I don't think that is meant to be anymore. I
do think
that for the rest of our lives we'll see that as a place of rest and family, and that makes me happy.
Previous posts about Placerville:
6.13.10
4.
San Luis Obispo/ Pismo Beach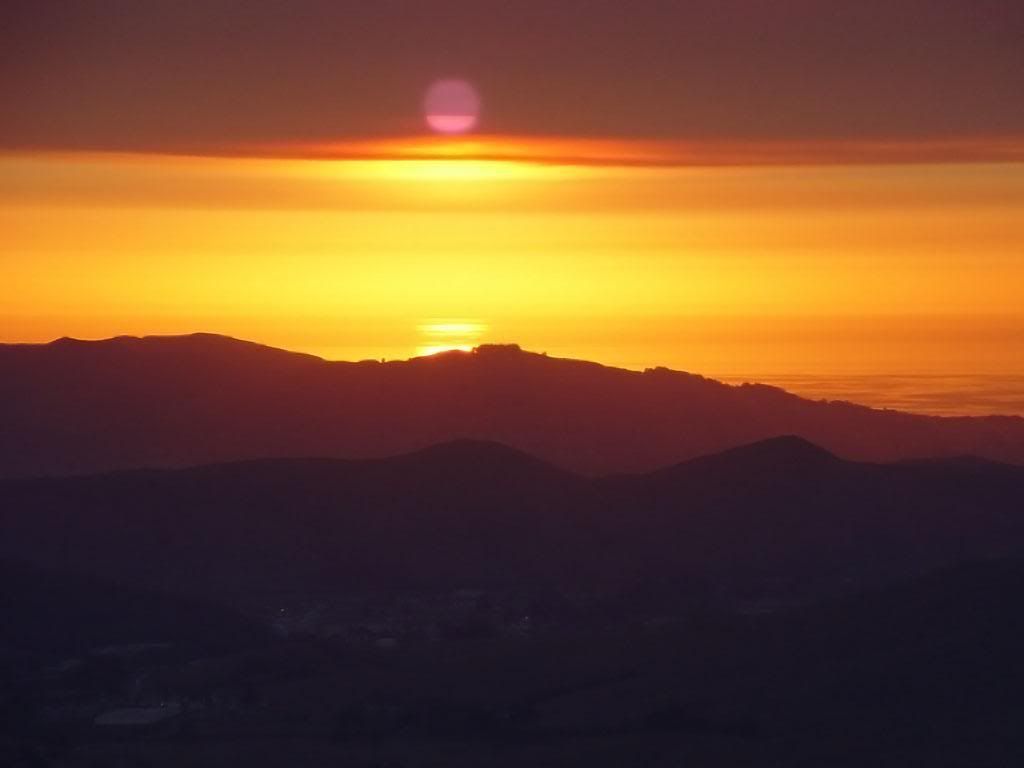 A quick search of my blog this morning revealed that I have exactly ZERO posts about SLO. What? Okay, that's something I shall have to remedy. (*Nods to "Braveheart"-Mel Gibson before he turned into crazy-Mel Gibson.*) Seriously, this is a defining place in my relationship with E. As I
have
blogged about before, he went to Cal Poly, SLO while I went off to UCDavis after our senior year of high school. I used to drive down to visit him, so we spent many a weekend being poor and eating out of the cafeteria. V.G.s, or "
the Veeg"
for short. I had my first Jamba Juice there and I thought it to be something so
fancy
at the time. We got engaged there, atop Cuesta Ridge. Cuesta Ridge is probably one of the coolest places in the state. Just as you drive over the last hill and descend into the city of SLO, there's a turnoff that goes up to the top of the ridge. From the top you can see Pismo Beach on the left and Morro Bay on the right with the town of San Luis Obispo nestled in between the two. It's gorgeous, and one night right at sunset almost 11 years ago, E nervously asked me to marry him there. I think I need to do a post on this ASAP. When I'd visit him at school we'd usually go to the beach at Pismo or get clam chowder at the Splash Cafe. I loved the college atmosphere of the town and how much it seemed like there was to do within such a close distance. It will always hold a special place in my heart.
Previous posts about SLO:
None yet :(
5.
Partington Cove/ Big Sur
I guess you could say I feel some kind of kinship with this place, though I've only been there once. It's as though I share some kind of
connection
to it. Hmm... funny. Wonder what that's all about. Seriously, kids, this is a cool place. It's the first hike I've ever taken on an unmarked trail. It felt like it was a secret, trying to discover where it started with our internet instructions. E was all about going to hike it because he thought it might offer clues to his pirate ancestry. Who
doesn't
love some good pirate fantasies? In addition to being an easy hike to what felt like a really secluded and mysterious place, the drive through Big Sur to get there was breathtaking (and I mean that in the sense of its beauty and in the sense that the cliffs of Hwy 1 made me white-knuckle it and hold my breath most of the way there). I'd really like to go back and hike in the opposite direction to Partington Ridge someday.
Previous posts on Partington Cove:
Partington Cove


This fall I'm writing about 100 Things I Love, a little bit at a time. Join in on the fun by commenting here with your own loves, tweeting with #100Loves, or by posting on your blog and linking up.
What are 5 places in your state that you love?