I wasn't kidding when I said these past few weeks have been busy. Insane is probably a better word. Bar results, retirements, end of the school year, swearing-ins, and now a preschool graduation and end-of-the-year picnic. Henry and I just got back from his last day of preschool--a field trip to the library and a nearby spray park. I didn't get a chance to post anything from yesterday, so here it is.

I know nobody but my mom and dad will want to watch this part, so you can skip to the pictures if you want... but indulge a proud mama; here's Hanko singing his little heart out and getting his certificate for completion of pre-K (he's the one in the Hawaiian shirt on the top right--your right, not stage right):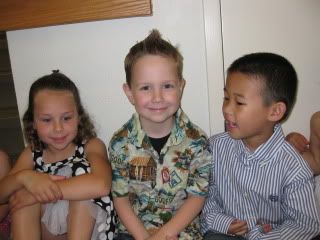 Faux-hawk Hanko and his BFF, Alyssa.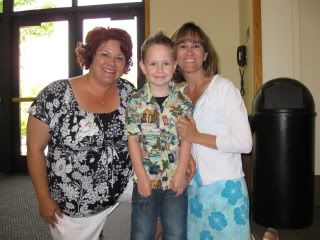 With his teachers, Mrs. S and Mrs. T
Homeboy loves to sing.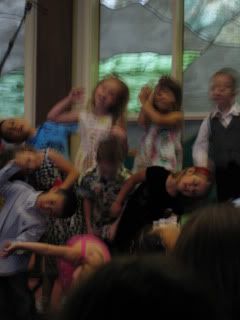 "I am a pizza."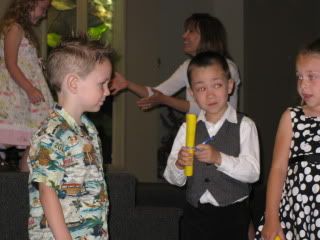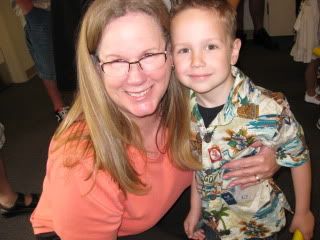 Mimi came down from P-ville for the graduation.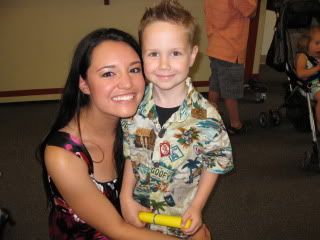 Henry's favorite person at preschool--Miss Andrea.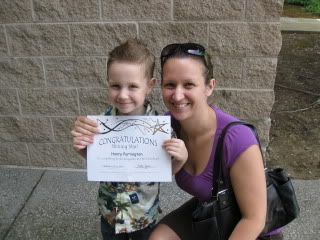 All done!