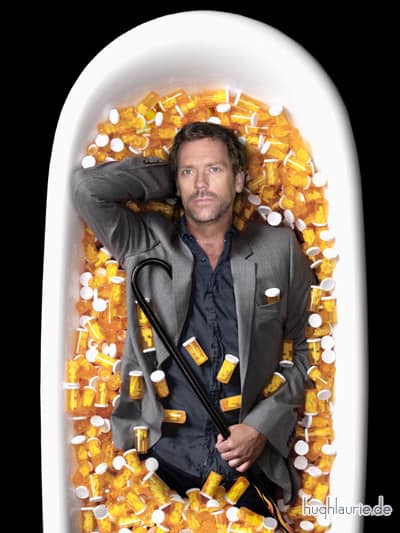 My following of the show House is steadily building from a passing interest to a complete obsession. As I did
last summer with the show LOST
, I've taken a belly flop right into a show I never watched and kind of gone a little batty about it. But SERIOUSLY, YOU GUYS. I love this show. Love. I'm watching all kinds of seasons all out of order, but I think I have a handle on it (and I saw the finale of the current season, so I've got the whole House/
Cuddy
thing on my mind).
Oooh
, baby.
We're getting ready to start thinking about our yearly
vacay
to Yosemite later this summer, E's family's 25th anniversary trip, and along with the food lists we're making and hot dog-
BBQing
plans, I've got a little sentence frame from E's aunt Sal to fill out:
My favorite memory of Yosemite is ______________
. We're all supposed to write, share, and reflect. Not necessarily in that order. If you know me at all, you know there's nothing I love better than an open-ended sentence that I get to fill. Everyone in the family is going to do it. It should be interesting to hear what people say. You know I'm in. If it's about something I totally adore (e.g. Yosemite), it rocks my socks right off. I've got it stewing a bit in the ol'
mind grapes
.
And speaking of those
mind grapes
, I put them to good work this week writing jokes for a roast... I think that's why I haven't been so
bloggy
for a few days. It took everything I had to write those jokes and stay on this side of appropriate. Well, at least I hope I did. Those who were there might beg to differ with my analysis of how it went. It was an odd duck, though, a roast that wasn't just in front of staff members (i.e. adults), but in front of parents and graduates and even some current students.
Yeesh
, huh? It gave me serious pit-sweats thinking about getting up there in front of all those people. I put a lot of pressure on myself to judge the audience right and not to bomb... so... yeah. It was the stuff of nervousness.
I feel like it ended with as little embarrassment and as much laughter as possible. Read: success.
I might have dropped an F bomb.
Maybe two. Can't be sure.
I'd never say anything like that, though. Not sweet little ol'
PDawg
.
Oh God, here come the pit sweats.
Today was one of those days where I don't really know what I did, but somehow the day passed quickly. I had a miserable five mile run this morning in the heat and
the

ipod

gods that were smiling on my long run last weekend
must have decided to take the day off. It was the oddest mix of classical music, Sarah
McLachlan
, and Monty Python skits. Not exactly motivational or run-
tastic
. But I got it done, that's what matters. Not that you're asking, but it's been three weeks of regular running (combined with earlier
efforts at mindful eating
), and in that time I'm down six pounds. Suck it, winter layer.
Runkeeper
says I've logged 53 miles so far this month. That's 53 more than last month! Not. Too. Shabby. (
I can't wait to run in

YoTown
.)
I'm charging my Kindle tonight while I watch House... and my glance at the Home screen just a second ago reminded me that I haven't read anything in a while. It's because I can't get past a book:
The Girl with the Dragon Tattoo
, which I'm sure is a
great
book... but I just can't fall into it the way I'd hoped. It's feeling like a chore for me, and just the fact that I'm not done with it and it's been,
like
, forever
since I downloaded it
should say something. Maybe it's the greatest thing since ever and I'm just missing it. I don't know. The point is there are other titles queued up and it's making me antsy. I want to read something new I'll enjoy as much as
The Help or Let the Great World Spin
or (love of all loves)
The Lacuna
... I guess I've had a good streak of good reads this year so it was time for a flat tire. (If you like mixed metaphors.) So right now I'm stuck between a rock and a Catch-22 about it... (sorry... couldn't resist). Do I keep reading this same book that I'm reading just because I haven't finished it? (In which case it feels like I'm punishing myself over summer vacation) or do I just move on? I'm so type A you know I can't stand to read two books at once or to abandon one without finishing it... *sigh* (Or do I use some more parentheses?) These are important questions, all. This is going to take some thinking.
Of course my vacationing standards for books are like most vacationing single girls' standards for men:
lower
. I'm way more likely to like a crappy book if I'm somewhere with no TV or computer and a lazy river for my
toesies
. We shall see. Maybe I'll load up the Kindle and just do
eenie
-
meenie
.
What are you reading this summer? Please answer. I get so lonely here all alone when nobody says anything.