I love visiting my in laws. Not only are they two of the easiest people to be around in the entire world, their house sits atop a hill in the middle of complete peace and serenity. Their property is dotted with oaks and bordered by woods, a creek, and a small pond. This morning we took a walk down the road to the pond with Hanko and Miss Roo (and Peaches the dog). Their driveway is arched with trees and guarded by thick blackberry bushes. It's SO quiet. Being there is like being on vacation.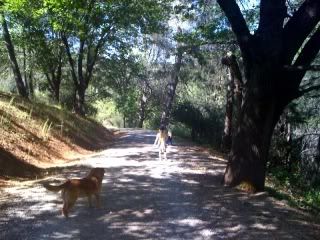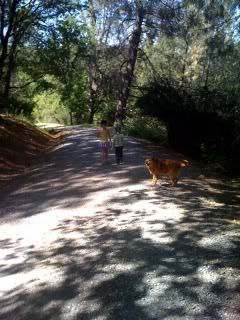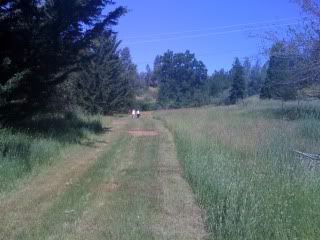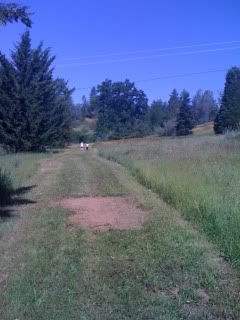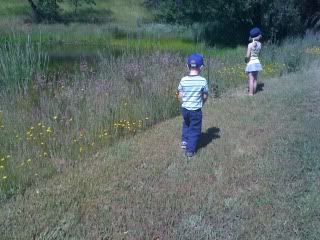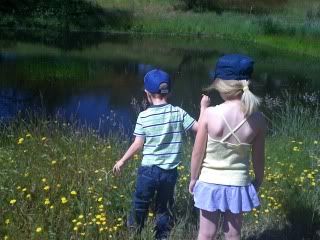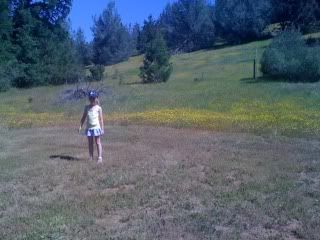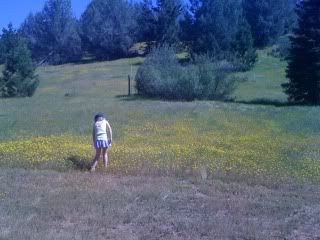 Henry spent most of the time searching for rocks to throw in the water. He's getting geared up for our annual
trip to Yosemite
which happens later this summer, when he will spend about five straight days pitching rocks of various size into the river. This will be the 25th year that E's family has gone--all 30ish of them--together to Yosemite. This will be my 11th year, though I feel like I was there back in high school when E and I were dating and he spent hours of his free time on the pay phone with me at the camp store. Today was a little preview of hiking, lounging, listening to trees, and stirring up dust; it made me think about what's to come this season. Summer has definitely arrived.