I'm definitely having some writers' block, for one reason or another. Or seventeen. I don't get it. Typically when I go through anything I have a
puhzillion
things to say about it and I want to spend time sorting through my thoughts so I can deal with them. Lately all I seem to want to do by the time I get home is go in my bed. Sometimes I guess you could say I go
on
my bed to watch TV, but that's not so different. I've been living on an island in the middle of my
kelly
green room and rockin' the cozy pants like
nobody's
business. I just haven't been able to bust my own chops enough to get things done. This included.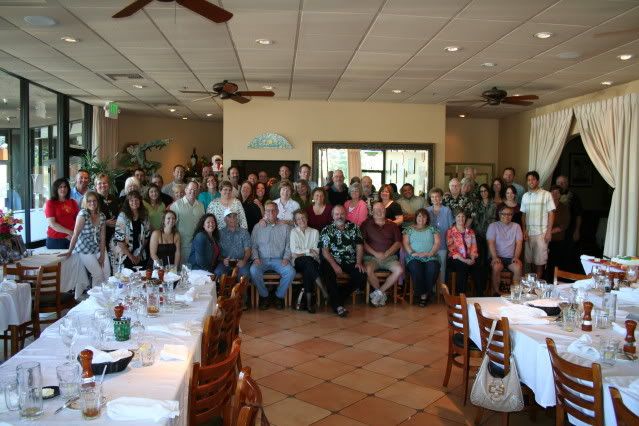 It feels like I've been on a treadmill for two weeks. I spent all day Saturday cleaning and I couldn't even finish. I had a bunch of tasks for the retirement party I was helping to plan on Sunday, and then a bunch more for today's luncheon at school. Everything went off without a hitch, but the combo of two days of parties, a little over three hours' sleep last night and grand emotional letdown this afternoon left me feeling like I got hit by a Mac truck. I feel hung over and I'm not. I'm just emotional toast.
I also have a little touch of self-consciousness nagging at me when it comes to my writing. I've been able to avoid that most of the time for the last year, but it's been eating at me and making me want to eschew blogging in favor of safer activities. Who knows why I'm letting it get me, but it will pass, I'm sure.
I need the end of this month to come, because we frankly need another paycheck. I need groceries, but I'm trying not to push it. I need school to be over and for everybody to just go home and think about how they've been acting. I need some time to process how much change I'm going to be facing when I come back next year. I need it to be SUNNY IN CALIFORNIA more than 2 days in a row, for the love of Pete.
Hurley's good, the kids are good, E is more than good as he starts to let it hit him that he's done with the Bar exam for the rest of his life. I think it's going to take me a good two weeks of summer
vacay
to wind down and become a normal person again. I'm looking forward to getting to that place, though.