Loooong night, y'all. I have a love/hate relationship with my online gradebook. Our school uses a program called
School Loop
for grades/parent contact. It's great that I can enter things from home, but that also means
I can enter things from home
, you know? It used to be that I couldn't do that; it wasn't an option. But tonight I spent hours tapping away at the office keyboard to enter scores in the hopes of avoiding a level 7 freakout tomorrow when my grades are due. The whole School Loop thing has its advantages, but it also has quite a few disadvantages... I'm not sure how much I should complain about this. You know, dissent isn't so PC. Don't want to get
Dooced
. (No I don't really think I will. Just wanted to say "Dooced.") But I've tried to embrace it this year, so I guess that's what matters.
Tonight I'm only getting to blogging at quarter to ten because it was also Roo's Open House at school.
Just like last year, she had a purple dress all picked out
just for the occasion. She's been counting down the days since last week, she was so excited. I love how proud she gets of her schoolwork. This was the first time E's been able to come, now that he's done with night school. It was quite the little family outing.

I was sooo tired, as evidenced by undereye circles and greasy face.
It's been a hard week of sickies around here.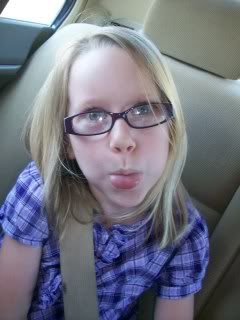 Apple, not falling far from tree.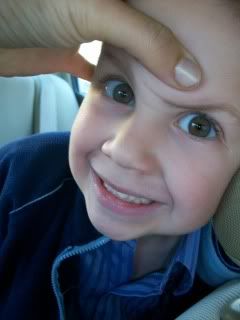 Wiping my eyebrow from his forehead. He gave me a kiss in the house and my brow liner smudged off. God, I hate having nearly clear eyebrows. I have drawn them on every day since I was about 16, and they come off all the time when it's hot. And I just wish I could swim and keep my eyebrows intact. :( Or kiss my boy.



Lint rolling in the parking lot. Apparently Hurley isn't so shed-free.



Aw.



So excited.



Checking out all her hard work.



Showing Daddy all the Dinosaur stuff.



Seriously love this. It's an illustration for a story she wrote about an Addiesaurus.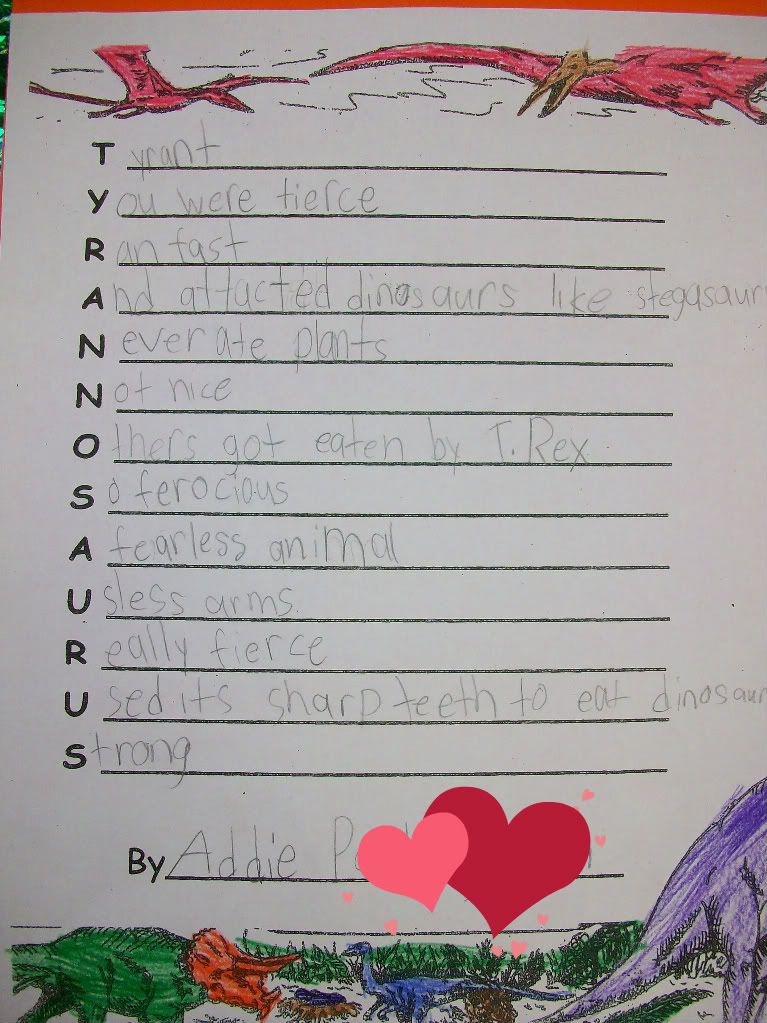 My favorite part? "Usless arms. [sic]" Ha. Sweetie.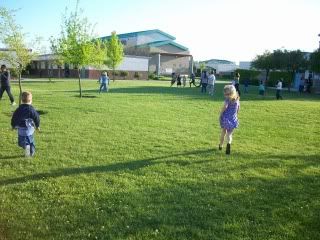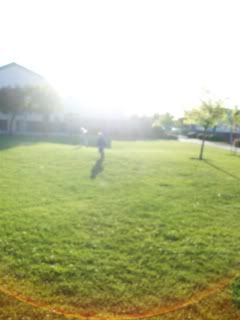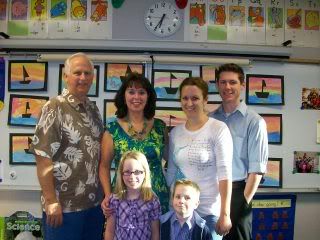 Stopping by Grandma's room to see Grandma and Grandpa. Good thing I got the memo about dressing up, huh? At least everyone else is cute.



Successful Open House!

...
"Hey E, let's go out to dinner. I don't feel like cooking."

"Heather, you give me stress. Look, I'm stressed. You are the reason we are in debt this month!"



"Nuh uh! Everything is going to be FINE!"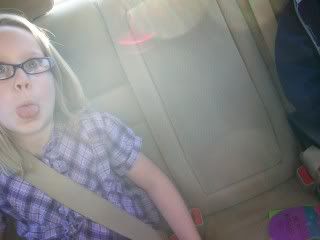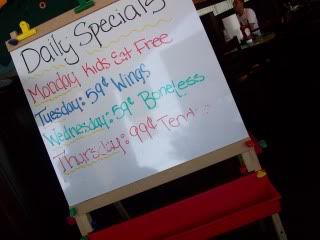 99 cent chicken tender night? Yes please.