Here's a fun idea for a post that I stole from
Hutch
.
Easy peasy. Directions: Write all the following things so we get a peek at your handwriting, then scan the paper and put it on your blurg.

1. Name/Blog Name
2. Right handed, left handed or both
3. Favorite letters to write
4. Least favorite letters to write
5. Write: The quick brown fox jumps over the lazy dog.
6. Write in caps:
CRAB
HUMOR
KALEIDOSCOPE
PAJAMAS
GAZILLION
7. Favorite song lyrics
8. Tag 7 people
9. Any special note or drawing
Here's mine: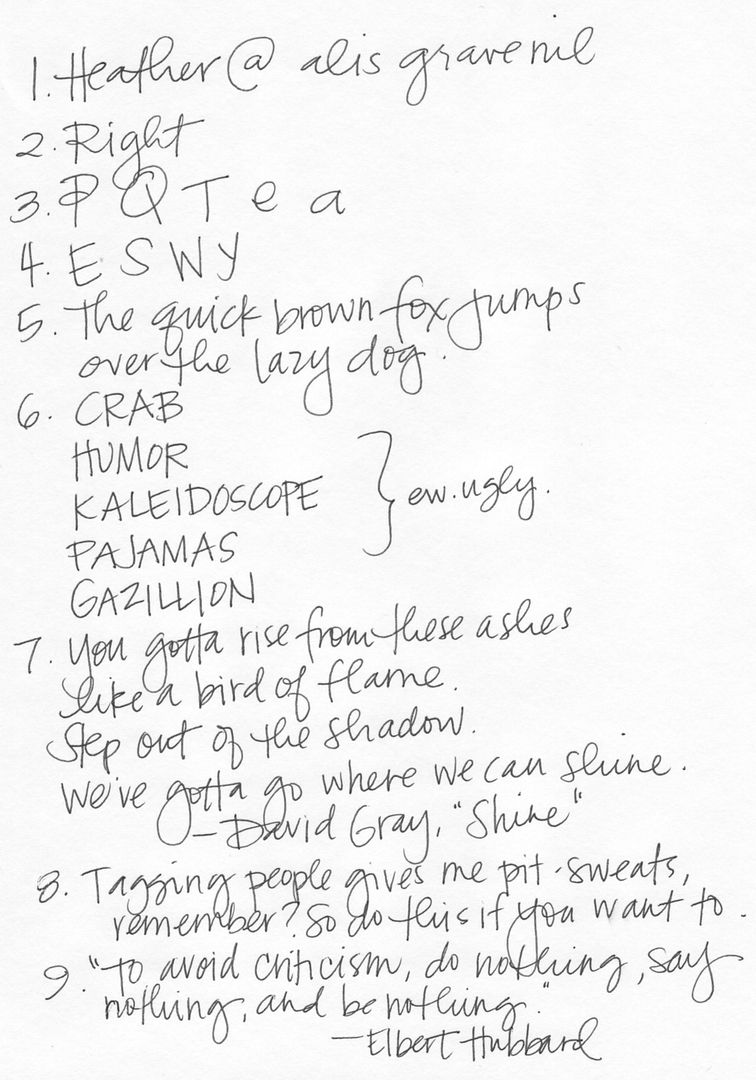 Holy left slant, Batman. This is my "trying hard" handwriting. It's worth noting that I also have whiteboard handwriting, lazy handwriting (AKA grading papers handwriting) and sign handwriting. But this is me, putting my best foot forward.
Whaddya think?