I forgot yesterday. Weird, huh? Sometimes I make a decision not to write anything, but yesterday it just slipped my mind. I think that's a sign of the sort of week I was having. At work yesterday I knew it was just one of those days when I was going to forget to do something. I thought it would be work-related, though.
I've had pictures of this since last week but I didn't post yet:
Last Sunday we went out to lunch for
Auntie
's birthday and then back to her house to have dessert and presents. Mimi brought the monkeys their new quilts as a surprise. Aren't they adorable (the kids
and
the quilts)? Buddy's is Transformers and Roo's is Littlest Pet Shop. What a Meem. The kids put them on their beds that night and they've been sleeping cozy under them all week.
I got a nice surprise yesterday too--E brought home my quilt from his mom that was a Christmas present. She was keeping it so she could quilt it (she just got her own quilting machine). The fabric is this beautiful pinkish-red and green flower print that's very vintage-looking. The best part? Drumroll please... IT'S A FLANNEL QUILT TOP ON A FLANNEL BACK. My MIL knows me so well. I'm all about the warmth and weight when it comes to a quilt. Normal quilts are cotton tops and backs, maybe a flannel back. Mine's all flannel all the time. WIN.
So speaking of crafts and sewing, I got on a baby hat kick yesterday. A friend had a baby a while ago and I haven't seen her, so I thought I would put my new crochet book to the test.
Super Finishing Techniques for Crocheters
probably appeals to a very small audience, but I'm in that group. It's a book filled with edges, appliques, and stitch patterns. Very useful. Though it looks a little blobular in the photo (above), the purple ball of goo is a star.
Well then I got home and decided I wanted to keep refining the baby hats, so I made this lil' one for one of my friends from
CORE
who's expecting a little girl. You can tell it's the leftover yarn from
the blanket that Sarah won
--I'm loving the brown with pastels lately. I want to make a yellow and brown something and a pink and brown something. I also got inspired to try something new and ended up staying up until 2:00 AM last night working on a prototype. I'll post pictures soon.
This also happened last night--E and I got the Blue-ray of Star Trek in the mail and our little nerd hearts rejoiced. Henry was curious about all the "spaceship fighting" so he came in and fell asleep first on E's leg and then Roo came and snuggled right into the shoulder of his fleece sweatshirt just like when she was a baby. E was so happy. Our kids sure snore a lot, but they're cute.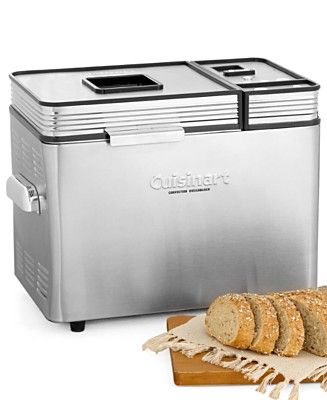 The other thing I've been up to lately is bread making. Gram gave me this bread maker for Christmas and E finally hauled it out of the garage for me to set it up. The first night I tried Gluten-free bread and last night I made sourdough. Both were really good. The GF bread was comparable to if not better than what we've been buying. GF bread is one of the few things I can't get at Winco, so it can often necessitate a separate trip to a different store for E. GF food isn't cheap, either, so I'm glad I found something that works and is a little bit cheaper.
I've blogged before
about
Pamela's Gluten Free mixes
and how good they are, and the bread mix was just another example of how true this is. The bread was more dense than a "normal" loaf of bread, but it had good flavor and texture. E's going to be able to make sandwiches on it and toast and whatever else he wants and we're not going to have to go to the store as often. I'm thinking that on payday I'll order a
set of mixes
from Amazon to save a bit of money and then I'm good to go. If anyone's looking to remove gluten from their diet or cook for someone who has a gluten sensitivity or celiac disease, I can't say enough good things about Pamela's mixes. You can find them in most grocery stores.
The bread was a success but I managed to lose my grip on a potholder last night and burn the tip of my left index finger and the side of my right arm pretty badly on the handle. Is it possible I might be able to do something constructive without hurting myself? Probably not.